I grow cucumbers (they're monsters now!)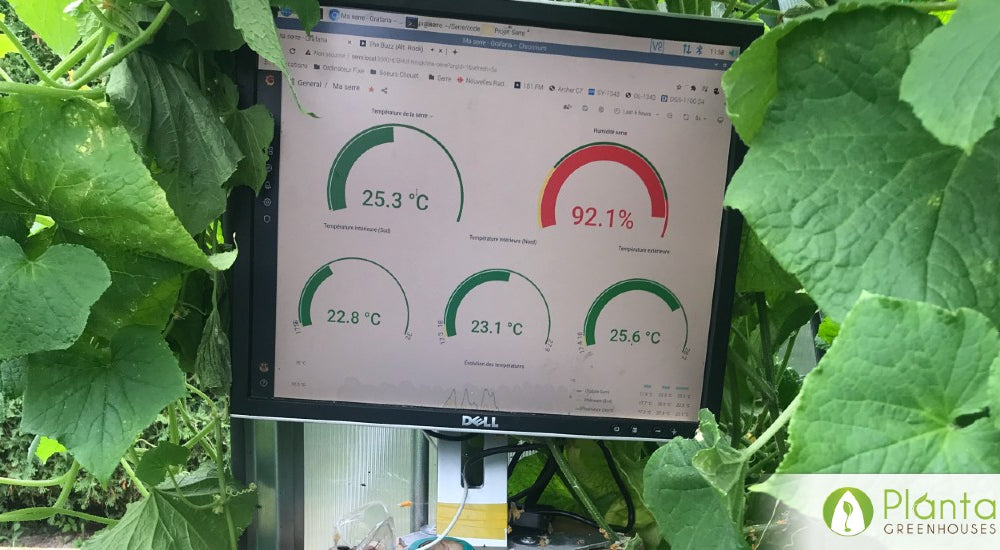 What do you grow in your greenhouse?
I grow cucumbers (they're monsters now!), tomatoes, peppers, carrots, beans, and celery.
How did this greenhouse change your growing season?
I love it! I can start early in the season and hopefully still have a few more vegetables in Sept/October.
How was your experience buying from Planta Greenhouses?
It was really great, and I love the way it is designed. I would recommend that you post the videos found on youtube; with only the instructions, this is nearly impossible to assemble.
What's your favourite thing about your Planta Greenhouse?
The size! I thought it would be small (I have the Sungrow compact), but it is a fairly good size. I bought this model since I can get the extension at any time. In the picture, you'll see that I automated it with a Raspberry PI (a computer): ventilation, watering, heating and grow lights are automatic!
What do you want to say to a person considering buying a Planta Greenhouse?
It's well designed, solid, and has a nice look.
What year did you install this greenhouse?
Fall 2020
Any other comments?
I really enjoy it, and if by any chance you'd offer me a great price for the Sungrow extension, I'll buy it this Fall!!!!