Why Planta
What Makes Planta Greenhouses Different?
We understand that a greenhouse is a long-term investment, which is why we utilize smart engineering, durable materials, and creative design to ensure your garden is protected and your greenhouse will endure for years to come.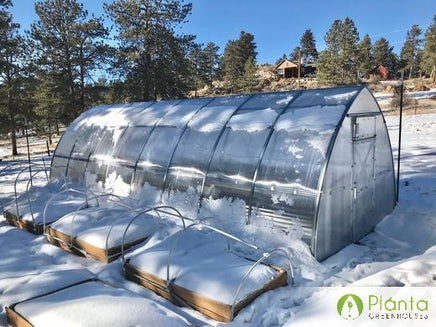 Weather Resistant
Planta greenhouses are designed to withstand the most extreme weather. Not only are they wind resistant up to 65 mph (100 km/h), but they can also handle heavy snow loads of up to 98 psf (480kg/square meter). Additionally, the sturdy construction and tough materials we use can withstand rain, hail, blizzards, and even the obstacles of growing in high-altitude climates.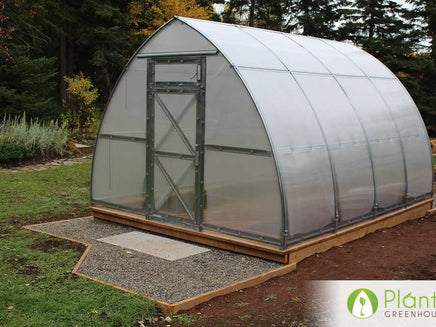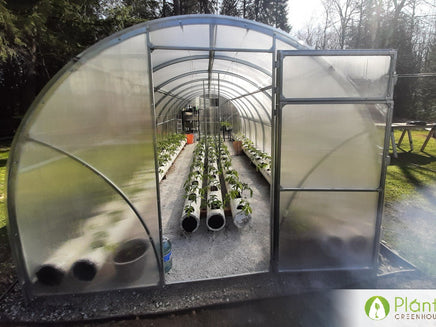 Innovative Design
Attractive and functional design is a primary focus when creating Planta greenhouses. We include built-in doors and windows for easy access and end-to-end ventilation, as well as tall roofs for a spacious working environment. Additionally, our Sungrow greenhouses are bell-shaped, allowing the wind, snow, and hail to slide off the sides without causing any damage.
Extended Growing
Planta greenhouses do a wonderful job retaining heat and sunlight, offering better insulation than traditional glass greenhouses. The enclosed environment and warmth allow for an extended growing season, with many of our customers harvesting fruits, vegetables, and other plants well beyond the confines of the outdoor growing timeframes.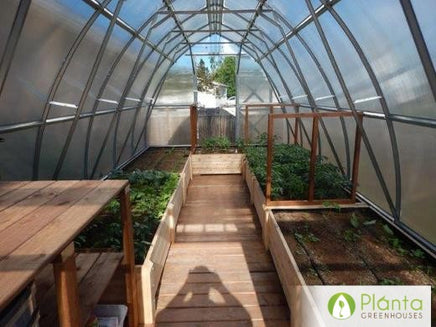 Maintenance-Free
The materials we use offer both convenience and practicality. Polycarbonate panels don't require regular maintenance and should only need cleaning once or twice a year. This saves our customers plenty of time every year to focus on more important things.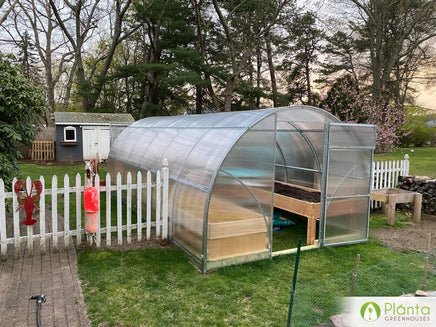 Excellent Customer Service
We care about our customers, which is why our customer support team is available if you need any assistance with purchasing, set-up, maintenance, and more. Additionally, we've compiled a variety of valuable resources to help you learn how to get the most out of your greenhouse over the years.