Research. Plan. Do it!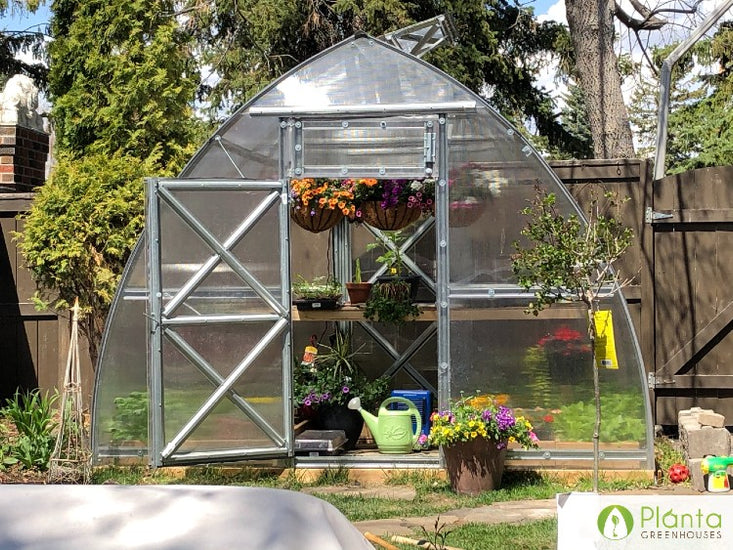 What do you grow in your greenhouse?
Tomatoes now. We started flowers, vegetables, and herbs this spring. We also added raised beds and grew greens before the tomatoes took over.
How did this greenhouse change your growing season?
With the help of a small electric heater, we were able to start bedding plants a few months earlier.
How was your experience buying from Planta Greenhouses?
As promised. We took our time building and it went well.
What's your favourite thing about your Planta Greenhouse?
The nights in Calgary are cold during the shoulder seasons. However, the greenhouse allows us to extend our season, and we are looking forward to a great tomato harvest.
What do you want to say to a person considering buying a Planta Greenhouse?
Research. Plan. Do it!
What year did you install this greenhouse?
2020