Buying from Planta was simple and efficient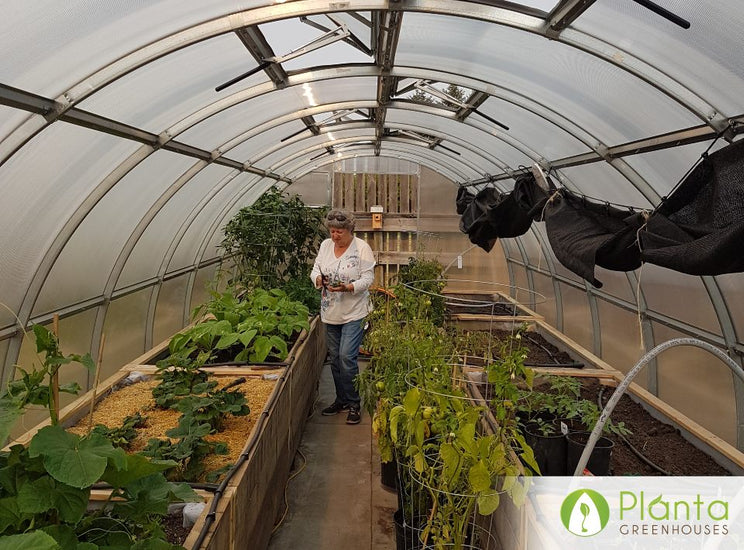 What do you grow in your greenhouse?
In 2021, our first year, we grew tomatoes, cucumbers, green beans, strawberries, peppers, broccoli, and brussels sprouts.
How did this greenhouse change your growing season?
The greenhouse extended our growing season till mid October with minimal added heat latterly.
How was your experience buying from Planta Greenhouses?
Buying from Planta was simple and efficient. Everything arrived when scheduled and promised and follow up questions were promptly and courteously answered by Nick
What's your favourite thing about your Planta Greenhouse?
The ready supply of fresh and healthy food, some of which we preserved and some gifted to friends and neighbours. Looking forward to next season.
What do you want to say to a person considering buying a Planta Greenhouse?
We are really happy with our purchase even to the extent of adding a ten-foot extension in our first season. We can highly recommend Planta even here in the Alberta foothills with its strong chinook winds and frequent snow.
What year did you install this greenhouse?
2021

Any other comments?
We have very strong Chinook winds in this area and our greenhouse has so far stood up very well despite a close neighbour losing a large tubular shelter to the wind a few weeks ago.
We love the automatic windows and with those and our automatic drip irrigation, regular maintenance is minimal.
Another shout out to Nick for his friendly and prompt attention to our questions.