Weather & Deer Protection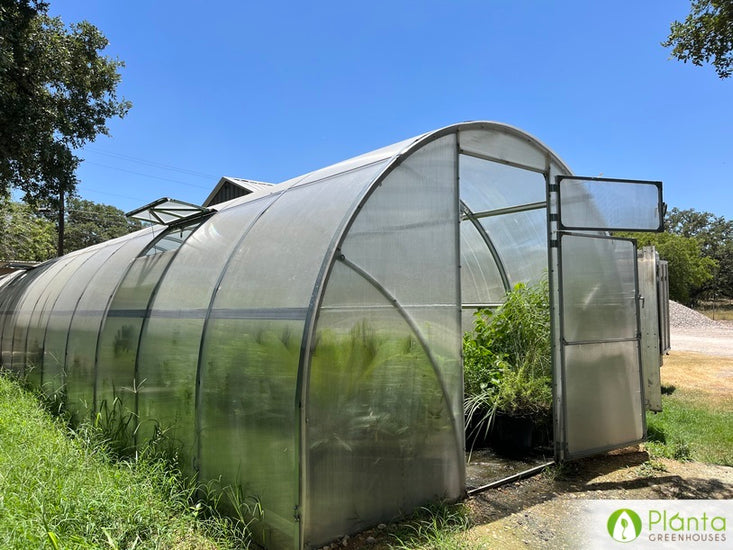 What made you get a Planta Greenhouse?
We are a landscape company and the greenhouse allows us to store plants and keep them protected from the weather and the deer.

Why did you choose to buy from Planta Greenhouses?
We chose Planta for the selection, quality, and price as well as options.

What do you grow inside your greenhouse?
We do not grow plants in the greenhouse but rather place plants we purchase from our nursery suppliers until we are ready to install them in landscape projects.

How did your Planta Greenhouse improve your gardening experience?
The greenhouse has kept our plants alive and thriving in weather conditions that would otherwise have placed a deal of stress and exposure to wildlife.

What was your experience like buying from Planta Greenhouses?
It was easy to buy from Planta Greenhouses. Customer service was very helpful when needed.

What's your favourite thing about the Planta Greenhouse?
We have been able to add and install additional windows to the greenhouse that did not come with it originally.

What would you say to a person considering purchasing a Planta Greenhouse?
Quality product. Nice look and is not difficult to install.