This greenhouse has allowed us to change the way we live our lives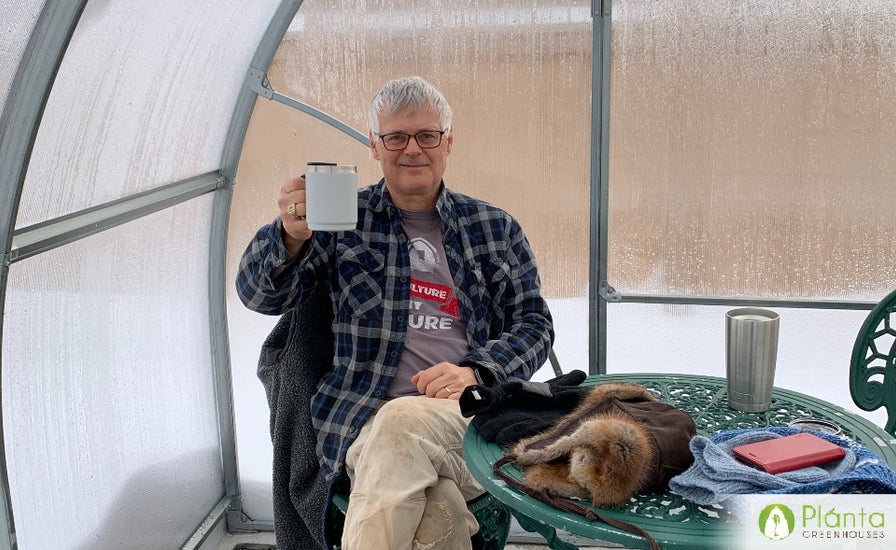 What do you grow in your greenhouse?
Tomatoes, peppers, cucumbers, spinach, green onions, and greens.
How did this greenhouse change your growing season?
It allowed us to begin with planting greens in early March and harvest two crops of greens before shifting to tomatoes, cucumbers, and pepper transplants. We will extend our tomato and peppers well into the fall and plant more greens for an even earlier harvest. We have extended our growing season considerably.
How was your experience buying from Planta Greenhouses?
It was easy to purchase online and any feedback about questions we had was answered clearly.
What's your favourite thing about your Planta Greenhouse?
The greenhouse is sturdy yet aesthetically pleasing.
What do you want to say to a person considering buying a Planta Greenhouse?
This is a great product that is well-engineered. You need patience and some skill to install. Skip the automatic windows as the wind plays havoc with them. Instead, just ventilate by opening the two doors.
Any other comments?
This greenhouse has allowed us to change the way we live our lives. On many sunny winter days, we spend some time inside this micro-climate sitting at our little table reading, having our tea/coffee, with the temperature almost the same as the Caribbean. We have a small bio-green Phoenix heater that helps take the chill off and allows us to extend our season considerably. We look forward to all seasons in our little greenhouse!