My kids never liked gardening, and now they love it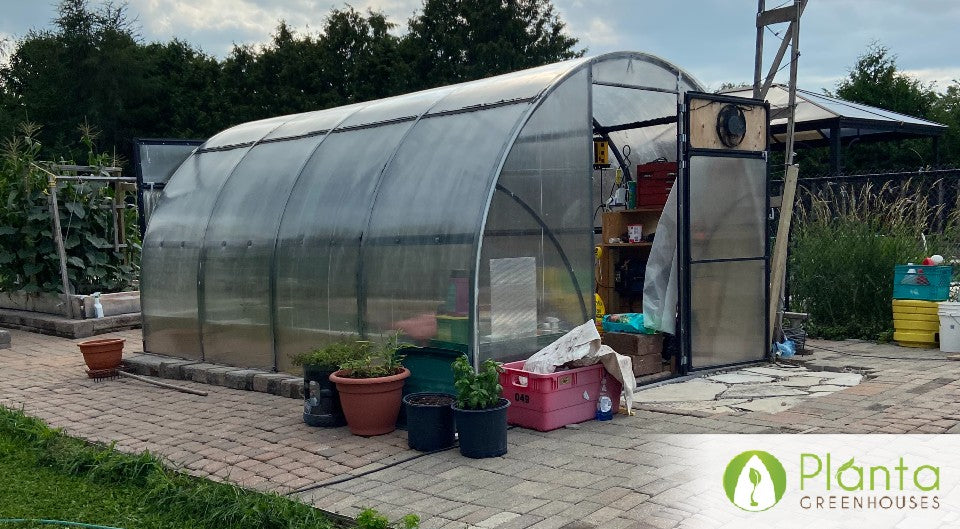 What do you grow in your greenhouse?
In winter, we had spinach and lettuce, and in early March, we started tomatoes and onion. All came out by the middle of May except the tomatoes, which were too big to move. We have been eating our tomatoes from the first week in July which is great. Everyone else's tomatoes are not even ready yet. My neighbours also love to have fresh tomatoes in July. We love our greenhouse.
How did this greenhouse change your growing season?
It changed everything. I can grow all year if I want to. So this fall, we are going to start next year's plan. It's great to know that I can still grow vegetables in the greenhouse in the harsh winter weather. I love it.
How was your experience buying from Planta Greenhouses?
It was great. It took few days after I ordered before I went and picked up our greenhouse. It was great.
What's your favourite thing about your Planta Greenhouse?
The easy setup, price, and how it looks.
What do you want to say to a person considering buying a Planta Greenhouse?
I will tell them – you have no idea how you function without it so far. Having a planta greenhouse changed my growing season. Not just for summer growing, but all year. Can you believe growing all year and that you can grow anything you like?
What year did you install this greenhouse?
2020
Any other comments?
If you're thinking of getting one, then don't wait. You will be very satisfied with the end result. We love ours. My kids never liked gardening, and now they love it. They do so many experiments now.