Less watering required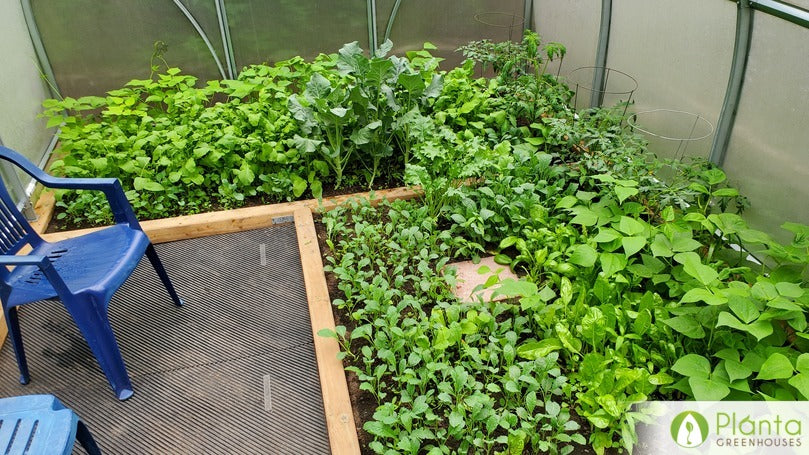 What do you grow in your greenhouse?
Green beans, early girl tomatoes, rhubarb Swiss chard, Lacinato kale, champion radishes, and snow peas.

What other brands did you consider before deciding to go with a Planta Greenhouse?
Palram Canopia and Riga.

How was your online shopping experience like buying from Planta Greenhouses?
Good, no problems. The shipping company was prompt and boxes arrived no damage.

How did this greenhouse change your gardening experience?
Less watering is required since there is little evaporative loss. No green leaf-eating infestation or squirrels present. Plants appear to grow faster in the greenhouse.

What's your favourite thing about the greenhouse?
Having friends over we sit in the greenhouse on lawn chairs in the workspace drinking tea and watching the plants grow.