It will extend my growing season by several months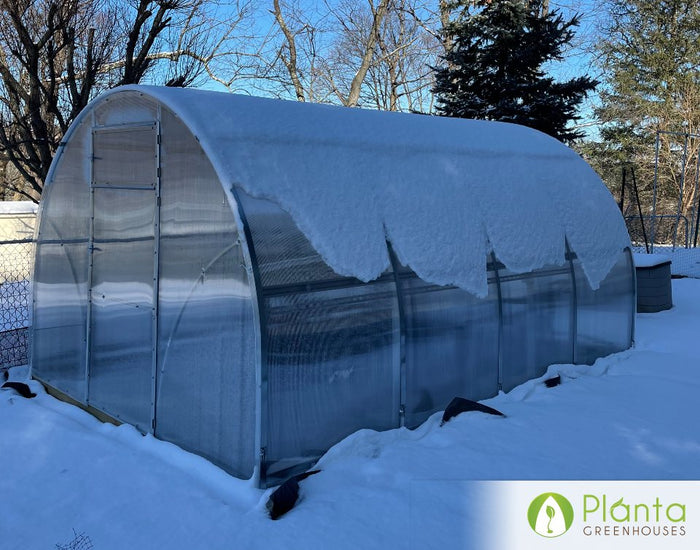 What do you grow in your greenhouse?
It will store my Fig trees for the winter. In the spring I will use the greenhouse for my starter plants and in the fall I plan to use the greenhouse to extend the season for my container trees and plants.
How did this greenhouse change your growing season?
It will extend my growing season by several months.
How was your experience buying from Planta Greenhouses?
It was easy to purchase and pay with PayPal. It was delivered to a trucking company 4 miles from my house for pick up and easily fit into my pickup truck. I had a friend help me unload the boxes to my backyard. Nick and Dave at the Planta office were always available when I needed to call for building instruction help.
What's your favourite thing about your Planta Greenhouse?
It will be used as another tool to expand my gardening and fig tree growing experience. It will also expand my growing season. I am excited to start my greenhouse experience this spring.
What do you want to say to a person considering buying a Planta Greenhouse?
The reason I went with a Planta Greenhouse was because it had two openings to enter into the greenhouse. I have a garden at one end of the greenhouse and a small fig orchard at the other end of the greenhouse. Plus, when I store trees, plants, or other items in the greenhouse, I'll have easier access to these items with the use of two doors.
What year did you install this greenhouse?
2021

Any other comments?
When building the greenhouse, have another person to help. I used a neighbors 10'x20' tent with no side covers, two sets of saw horses, and two sheets of plywood to set all boxes on to help with assembly. It took 12 to 14 days or about 36 working hours to complete. Couldn't work everyday due to bad weather or other appointments. The tent was a big help to use as a work station to help complete the assembly without dealing with weather elements.