A beautiful place to be in the snow with a cup of coffee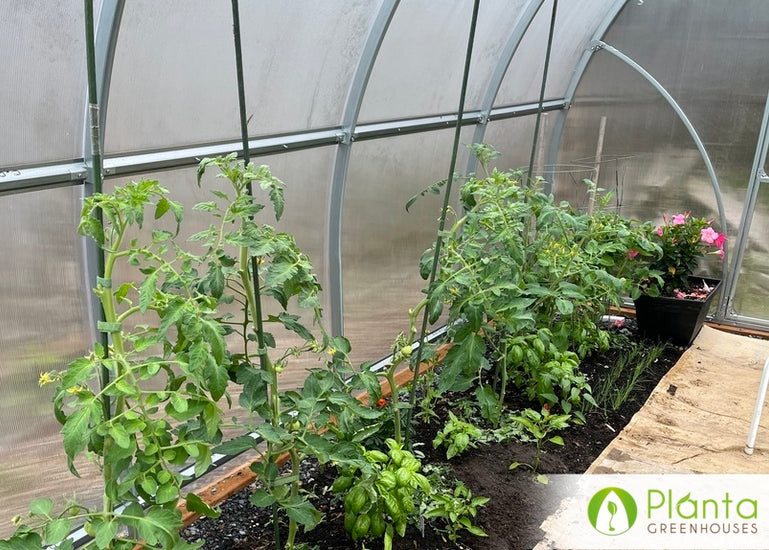 What made you get a Planta Greenhouse?
The Northwest is very wet and wood molds. I was looking for a greenhouse I could install that would be sturdy and fit my yard.

What competitors did you consider before purchasing from Planta Greenhouses?
World of Greenhouses was recommended.

Why did you choose to buy from Planta Greenhouses?
The aluminum frame would not mold or rust and the shape fit our backyard.

What do you grow inside your greenhouse?
We grow Tomatoes, basil, peppers, onions, cucumbers, several types of lettuce, carrots, garlic, kale, and flowering plants to attract pollinators.

How did your Planta Greenhouse improve your gardening experience?
We have extended the growing season in both the Spring and the Fall. In the winter we are able to keep kale, broccoli, and carrots growing. Plus it is a beautiful place to be in the snow with a cup of coffee.

What was your experience like buying from Planta Greenhouses?
Purchase was easy and it was shipped to a central shipping business for pick up. If I had to do it again I would pay for delivery to my house.

What's your favourite thing about the Planta Greenhouse?
Our favorite thing is gardening 6 months out of the year and when it is too cold we have a fun place to sit with a cup of coffee.

What would you say to a person considering purchasing a Planta Greenhouse?
Make sure you convert the metric measurements to feet and inches accurately for the foundation. You want the polycarbonate to come down over the outside edge of your foundation.

Anything else you'd like to add?
We love it! It is like another room on our property.