Best of all… there are no WEEDS!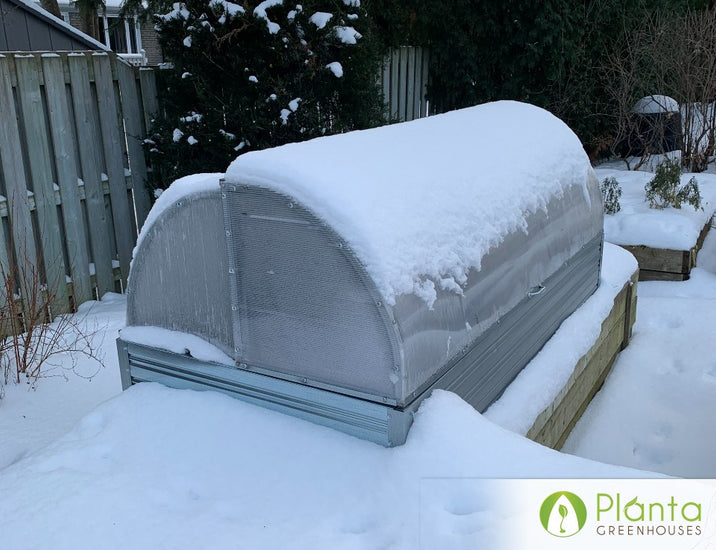 What do you grow in your greenhouse?
We grow spinach, lettuce, and herbs.
How did this greenhouse change your growing season?
It lengthened it by at least 3 months at the end of the summer, and this spring we expect a jump start on the growing season…we will transplant seedlings as well as plant seeds in late March!
How was your experience buying from Planta Greenhouses?
Excellent! Never having owned a greenhouse we needed a little guidance and were pleasantly surprised by the customer support. The greenhouse arrived in a very timely manner and everything was perfect …no dents, etc.
What's your favourite thing about your Planta Greenhouse?
We love how neat and tidy it is, how we can direct the sunlight as the plants need and best of all… there are no WEEDS!
What do you want to say to a person considering buying a Planta Greenhouse?
Do it! I bought this greenhouse as a Christmas present for my husband, but I must admit I love watching the seedlings as they mature into beautiful plants. They seem to thrive much better in this environment as we can protect them from any nasty weather Mother Nature throws at us!
What year did you install this greenhouse?
2021

Any other comments?
We truly enjoy the greenhouse experience and love the extended growing season, this year we'll be having a very early crop of French breakfast radishes as well as spinach and lovely salad greens.