It extended the amount of time we can grow and work in the garden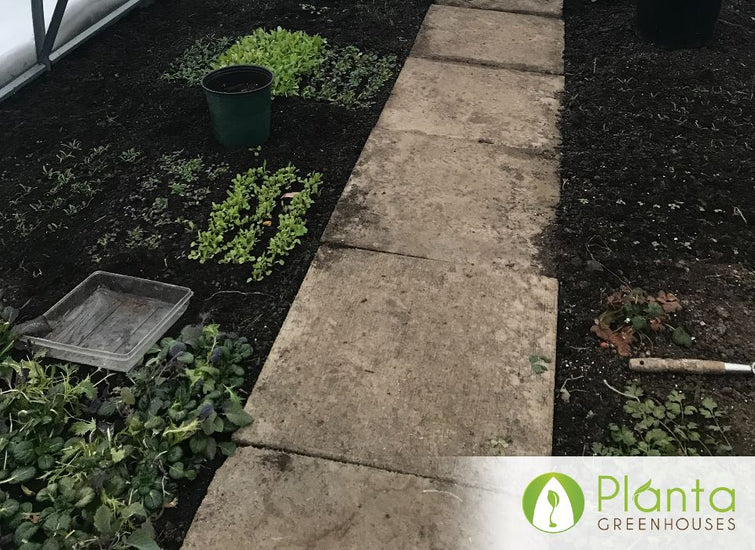 What do you grow in your greenhouse?
Summer: cucumbers, peppers, tomatoes, cilantro, sweet potatoes, and watermelon.
Fall: green mix, cilantro, spinach, and arugula.
Late fall/early winter: Kale and arugula.
How did this greenhouse change your growing season?
Our first year we finished building in May...but extended summer growing by 4 weeks after outside frosts. This was the first time we could grow outside in the fall. Even in January, we have greens salads, cilantro and the kale is still growing to our surprise.
How was your experience buying from Planta Greenhouses?
Easy and friendly. It was delivered to our house.
What's your favourite thing about your Planta Greenhouse?
I like a few things. It extended the amount of time we can grow and work in the garden. We were surprised with how much better plants did inside the greenhouse, 2 to 4 times larger and just kept producing. Easy to use and a great way to start plants outside of the garden. Adding a second and bit of a third growing session is nice as well.
What do you want to say to a person considering buying a Planta Greenhouse?
We highly recommend getting the YouYube installation videos, they help a lot and spend time to ensure everything is level. That is key.
It is a fair bit of work to put together but totally worth it. It is solid. I am not that handy, but I made out okay in the end.
What year did you install this greenhouse?
2021