It can be -28c out and it's a sunny +12c inside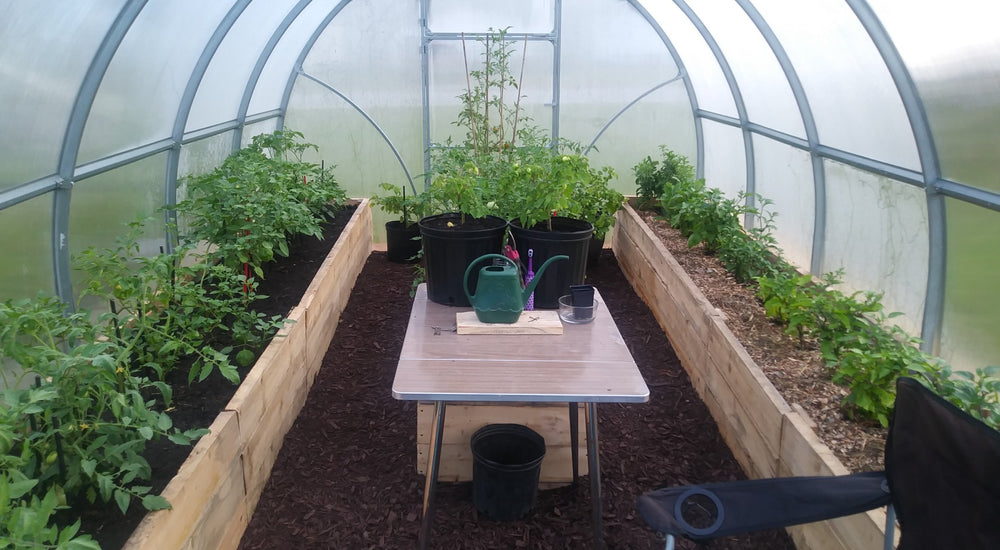 This is our first real greenhouse. We set up our greenhouse in Kapuskasing Ontario, hardiness zone 2!

We have the Sigma 12x20. Our first season, we grew four tomatoe varieties, four pepper varieties, tomatillos, ground cherries, stevia and basil. We went from a 75 day growing season to a 100 day growing season and this year we plan to heat it. Our buying experience was excellent and the shipping was fast considering how far up north we are.
Aside from growing food in it, my favorite thing about the greenhouse is that it's a winter reprieve. It can be -28 out and it's a sunny +12 inside.
To a person considering buying one, I would say.. DO IT! The only negative thing I can say is for first timers, the directions could have been more detailed. I wish I could build it over again.. but that's hindsight.

Cheers, Tammy Nephin