The instructions were easy to follow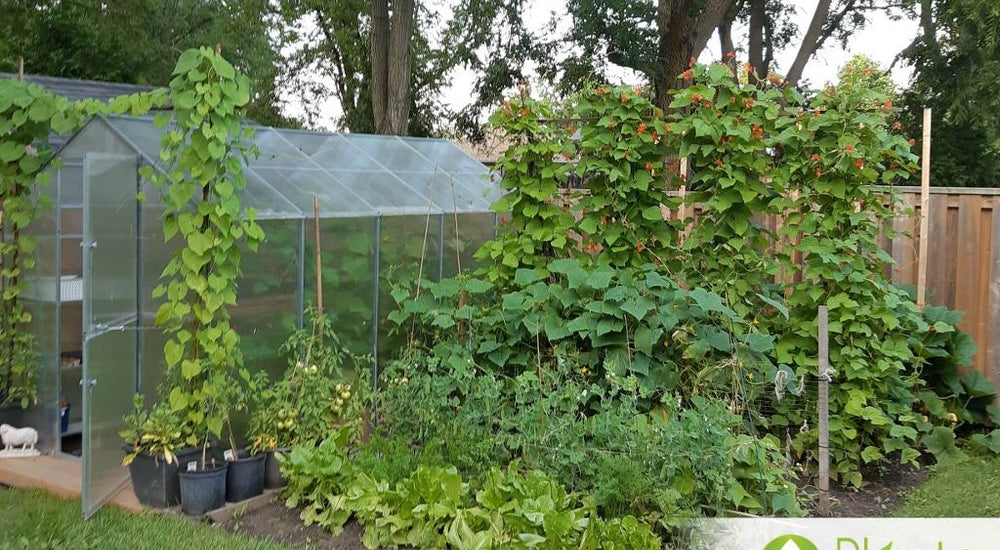 What do you grow in your greenhouse?
As this was our first greenhouse we tried several different vegetables to compare with those grown in our outdoor garden. Lettuce, tomatoes, cucumbers, peas, wax beans, peppers, zucchini. Also strawberries in pots. We also started some seeds in the greenhouse prior to planting them out in the garden.
How did this greenhouse change your growing season?
We didn't get the greenhouse until April 2021 but did manage to get a bit of a jump starting seeds in the greenhouse. We expect to start some seeds in March this year.
How was your experience buying from Planta Greenhouses?
Great. After we placed the order Planta stored it until we were ready to erect it. They called us to arrange delivery and it came on a skid in the next few days as promised. Everything came very well packaged in cardboard with plywood stiffening. The instructions were easy to follow and went together without any problems. I even used the plywood to make some of the bodywork for my grandson's go-kart! See attached picture!
What's your favourite thing about your Planta Greenhouse?
It has made a great addition to our garden, looks great and gives us more versatility growing flowers , vegetables and other pants.
What do you want to say to a person considering buying a Planta Greenhouse?
Great people to deal with and the greenhouse we bought is good value for the money.
What year did you install this greenhouse?
2021

Any other comments?
All in all a good experience. Looking forward to growing more this spring. The plywood was a bonus - I actually had enough to make the bodywork for a secong go-kart for my other grandson! Thanks Planta!!