Growing all around the year in NY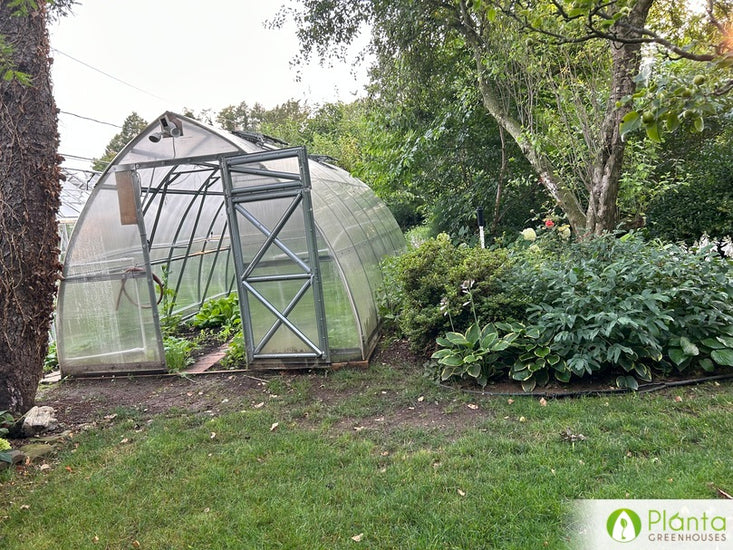 What made you get a Planta Greenhouse?
Myself and my wife love planting and growing vegetables all around the year in New York. It gets very cold in the winter in New York, so Greenhouse is the best way to keep growing the vegetables.

What competitors did you consider before purchasing from Planta Greenhouses?
I came straight to Planta for Greenhouses.

Why did you choose to buy from Planta Greenhouses?
Good reviews mean quality products at a great price. What can you ask for more?

What do you grow inside your greenhouse?
We grow vegetables in the summer, so we can eat organic and healthy. We know it is safe because it is from our land. Then in the winter seasons, we split half for tropical plants & another half for vegetables.

How did your Planta Greenhouse improve your gardening experience?
Planta Greenhouse lets us create our own microclimate, controlling the temperature and humidity I want to expose to my plants to. I can grow vegetables all year long, which is my main purpose or I can do anything I choose to. The best thing is greenhouse provides an adaptable growing environment.

What was your experience like buying from Planta Greenhouses?
Experience with Planta Greenhouse was pretty easy. And nothing to complain about! I would choose it once more if I needed to.

What's your favourite thing about the Planta Greenhouse?
I no longer need to wait for the climate or seasons. With a Greenhouse, I can stay ahead of the game, whatever the weather.

What would you say to a person considering purchasing a Planta Greenhouse?
Recommended and thumps up!

Anything else you'd like to add?
Thank you.