I moved all of my tropicals in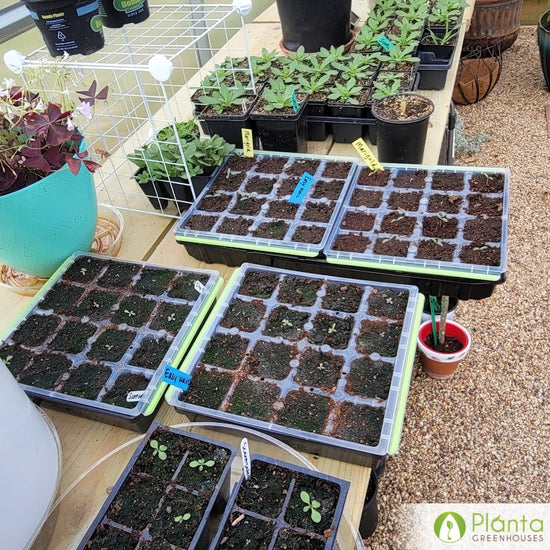 What made you get a Planta Greenhouse?
The durability and the size and shape. I like that it would withstand high winds and the reviews were very good.

What competitors did you consider before purchasing from Planta Greenhouses?
I looked at very many online, but they were either too cheap or crazy expensive.

Why did you choose to buy from Planta Greenhouses?
Good quality, a good price point. I love the clean look, the ability to open the doors and windows separately, and the option to add auto windows.

What do you grow inside your greenhouse?
I moved all of my tropical and other potted plants in for the winter. I also started my annual seeds that would go in the flowerbeds around the yard. We added a raised bed for herbs.

How did your Planta Greenhouse improve your gardening experience?
I was able to start seeds and store all of my potted plants in there for the winter where otherwise I would have them all crammed in the house, or we would lose them in the cold garage.

What was your experience like buying from Planta Greenhouses?
Yes, it was very easy to purchase online. Good communication from the team via email.

What's your favourite thing about the Planta Greenhouse?
It is large enough that I can store all my plants and still have room to start seeds. It looks nice and works well.

What would you say to a person considering purchasing a Planta Greenhouse?
I would recommend it.