A strong wind-resistant greenhouse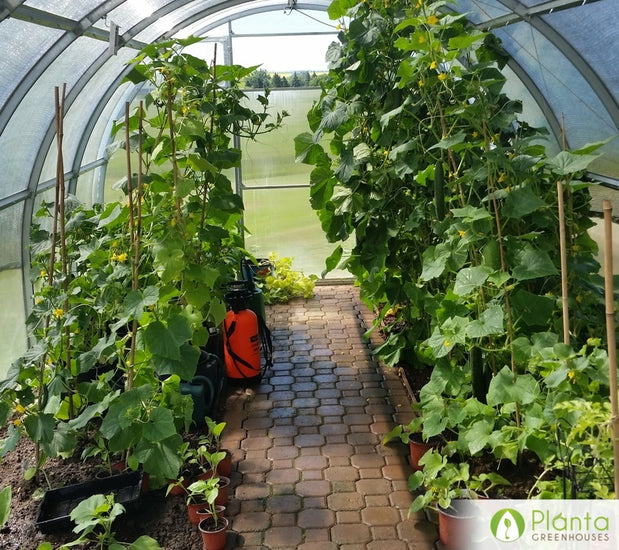 What do you grow in your greenhouse?
I grow cucumbers, melons, eggplant, peppers, and start tomatoes which I plant outside in the garden, during the winter I will grow kale and lettuce.

What other brands did you consider before deciding to go with a Planta Greenhouse?
I did consider getting a Palram greenhouse but as I live in a windy area of southern Alberta I needed a strong wind-resistant greenhouse that can also take a heavy snow load the sigma fits the bill for me.

How was your online shopping experience like buying from Planta Greenhouses?
Buying the Planta greenhouse was very easy, lots of good advice online and knowledgeable help from Planta employees both online and on the phone.

How did this greenhouse change your gardening experience?
I have done greenhouse gardening in the UK for over 30 years, but things are a little different in southern Alberta, a lot of hot summer days and cold winters, I used to grow most things in my garden but this greenhouse has given me and my wife lots more scope in the type of plants we grow and how early crops are ready to pick.

What's your favourite thing about the greenhouse?
The shape and size of the greenhouse and the 2 doors and windows at both ends and the ability to extend the greenhouse which I will be doing at the end of this year with a 6ft extension.