Grandkids Eating Peas from the Vine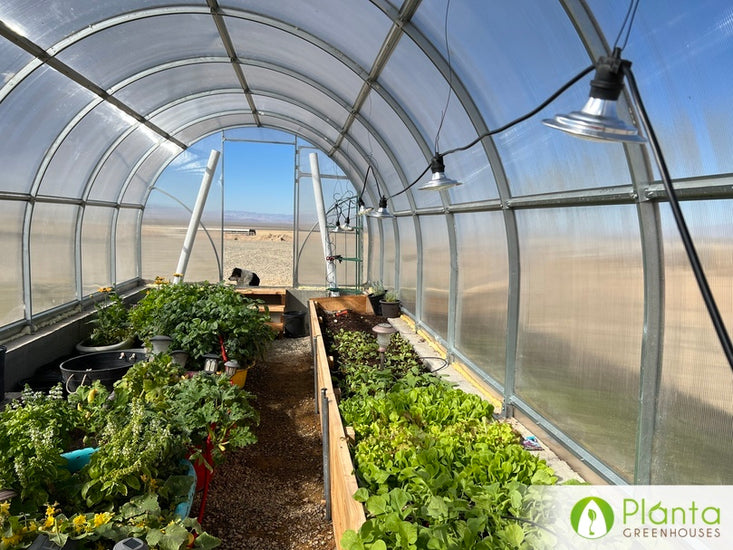 What made you get a Planta Greenhouse?
I choose Planta Greenhouses after much research on the web and locally. Planta had the very best prices, a great product, a warranty, and great reviews, and was immediately available for shipment. Many other companies had up to a 9-month wait.

What competitors did you consider before purchasing from Planta Greenhouses?
Harbor Freight, Modular greenhouses, Outwest buildings.

Why did you choose to buy from Planta Greenhouses?
Great warranty
Immediate shipment
Price

What do you grow inside your greenhouse?
Lettuce, spinach, tomatoes, onions, peas, beets, garlic, lavender, snapdragons, black-eyed Susan's, parsley, cilantro, peppers, and carrots.

How did your Planta Greenhouse improve your gardening experience?
I'm able to grow vegetables all winter. I love the protective environment as our weather is brutal with a lot of wind. I also was able to plant many vegetables from seeds instead of buying started plants.

What was your experience like buying from Planta Greenhouses?
It was very easy to purchase. The sales help was outstanding and were able to answer all our questions.

What's your favourite thing about the Planta Greenhouse?
It is a wonderful place to go and experience the peace and quiet and see how everything is growing.

What would you say to a person considering purchasing a Planta Greenhouse?
Planta Greenhouses have the best product, and the best price, and were able to ship right away. Best way to go.

Anything else you'd like to add?
I have greatly enjoyed teaching my grandchildren about planting and growing. They love to eat peas right off the vine. I love passing along the love of gardening.