Veggie Garden Sanctuary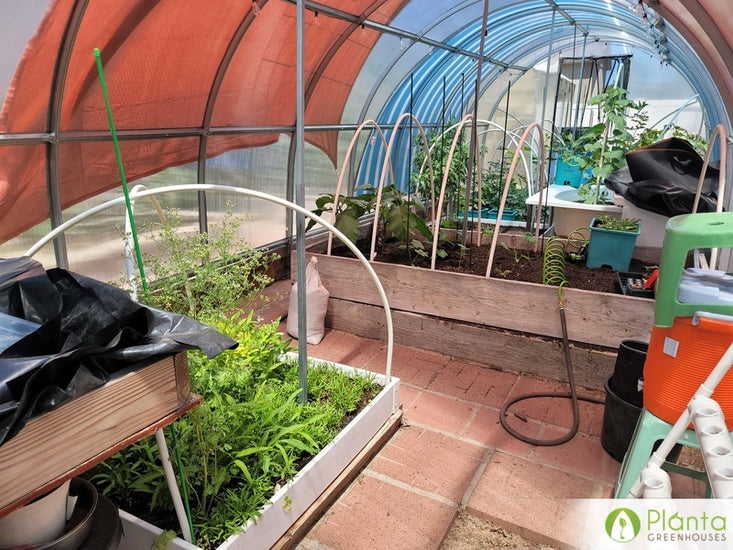 What made you get a Planta Greenhouse?
Desire to grow my own food all year around and now this is my new sanctuary of my veggie garden.

What competitors did you consider before purchasing from Planta Greenhouses?
Many companies online...

Why did you choose to buy from Planta Greenhouses?
The size is what fits perfectly for my limited space.

What do you grow inside your greenhouse?
Countless types of veggies that I hope to last me over the winter months when is very cold here in Utah.

How did your Planta Greenhouse improve your gardening experience?
Absolutely wonderful, after a tour to my greenhouse, many of my friends now want to have their own greenhouse and it is so comforting when I am in my greenhouse taking care of my food providers...

What was your experience like buying from Planta Greenhouses?
It was a wonderful experience and the customer service was excellent when I notified them that there were parts missing...

What's your favourite thing about the Planta Greenhouse?
Everything and anything even though my husband had some challenges putting the last few panels together because my ground were bricks and was not complete even for the greenhouse to sit on.

What would you say to a person considering purchasing a Planta Greenhouse?
I don't need to say anything, just show them and they already are considering getting one (some just got a smaller one and showed me pictures of the new greenhouse.