Aesthetically perfect for my environment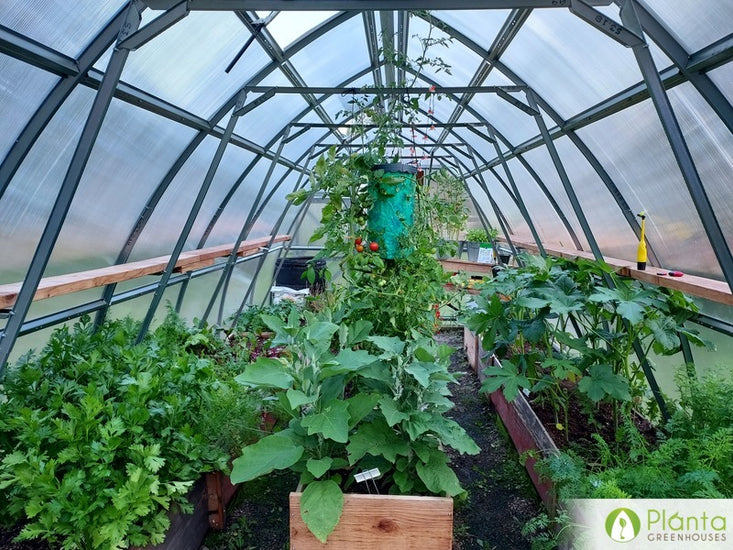 What made you get a Planta Greenhouse?
I needed a heavy snow load capability and easy assembly. I got both with the Planta. And it's beautiful.

What competitors did you consider before purchasing from Planta Greenhouses?
None. It was a no Brainer to go with Planta.

Why did you choose to buy from Planta Greenhouses?
Tech help was great. Aesthetically it was perfect for my environment.

What do you grow inside your greenhouse?
Beets, okra, onions, carrots, sweet potatoes, tomatoes, peppers, peas, beans, lettuce, celery, flowers, radishes, hibiscus, basil, mini rose bush, eggplant.

How did your Planta Greenhouse improve your gardening experience?
No wildlife devouring my hard work, temp control with the automatic windows, weather outside doesn't keep me from enjoying working inside, NO WEEDS. Watering is simple.

What was your experience like buying from Planta Greenhouses?
Customer service was great. From questions regarding assembly and foundation to installation of vented windows.

What's your favourite thing about the Planta Greenhouse?
It's so beautiful and sturdy. I have lots of visitors asking about its details. Most of the men that look at it say, "My wife would love this."

What would you say to a person considering purchasing a Planta Greenhouse?
You won't be sorry.

Anything else you'd like to add?
I am just so very happy with my greenhouse. I look forward to visiting it every single morning. What a way to start my day!