Provides a Quiet Place to Get Away To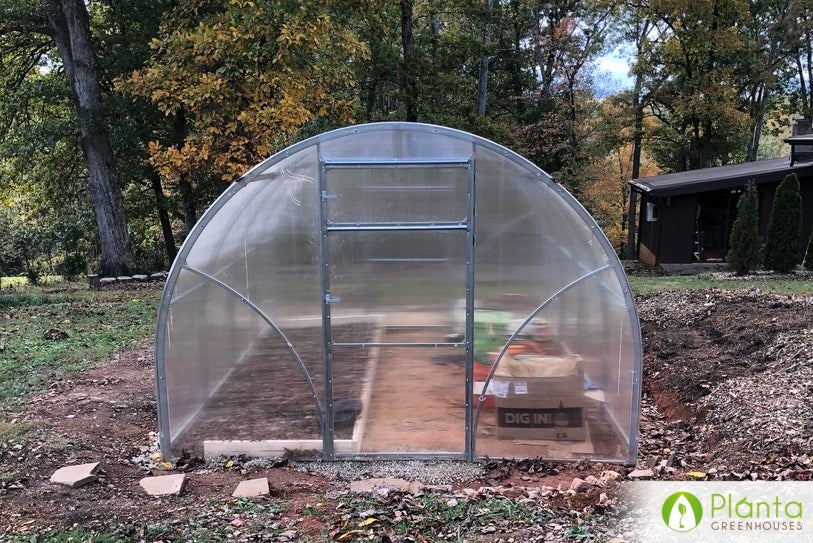 What made you get a Planta Greenhouse?
After doing a lot of research, Planta seemed like the best way to go regarding affordability and quality.

What competitors did you consider before purchasing from Planta Greenhouses?
Palram and Horizon Structures.

Why did you choose to buy from Planta Greenhouses?
Price, quality, delivery time.

What do you grow inside your greenhouse?
We are just getting started but so far, Russian kale, red and green bib lettuce, and tomatoes.

How did your Planta Greenhouse improve your gardening experience?
Well, it extends the season obviously and also provides a quiet place to get away to.

What was your experience like buying from Planta Greenhouses?
Buying was easy. A bit of confusion on the delivery but it all worked out.

What's your favourite thing about the Planta Greenhouse?
That I'm finished building it and it's very sturdy!

What would you say to a person considering purchasing a Planta Greenhouse?
Pay close attention to the details in the instructions!

Anything else you'd like to add?
Very happy with our greenhouse!