A sturdy & good-looking design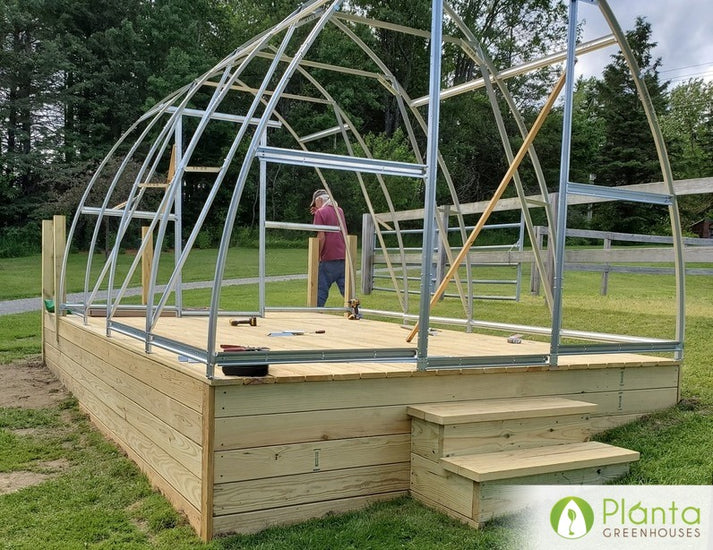 What made you get a Planta Greenhouse?
I wanted a greenhouse that would handle northern Vermont's snow and winter winds. Plus, it is a good-looking design.

What competitors did you consider before purchasing from Planta Greenhouses?
After seeing Planta Greenhouses on the Web, I really didn't consider any others.

Why did you choose to buy from Planta Greenhouses?
The price seemed reasonable and I loved the design.

What do you grow inside your greenhouse?
Tomatoes, onions, beans, broccoli, cauliflower, sweet peppers, radishes, carrots, and flowers.

How did your Planta Greenhouse improve your gardening experience?
I have extended my growing season by two months, and there are no pests bothering my crops. I'm particularly happy that I don't have to contend with slugs.

What was your experience like buying from Planta Greenhouses?
The buying experience was smooth. I placed my order and received confirmational and instructional emails in good time.

What's your favourite thing about the Planta Greenhouse?
I love that my plants thrive in a controlled setting, and the structure is lovely.

What would you say to a person considering purchasing a Planta Greenhouse?
Do it sooner than later! You will be glad you took the plunge.

Anything else you'd like to add?
It is such a joy to walk into my greenhouse each morning and see the magic of plants growing from tiny seeds into abundance.