It is very spacious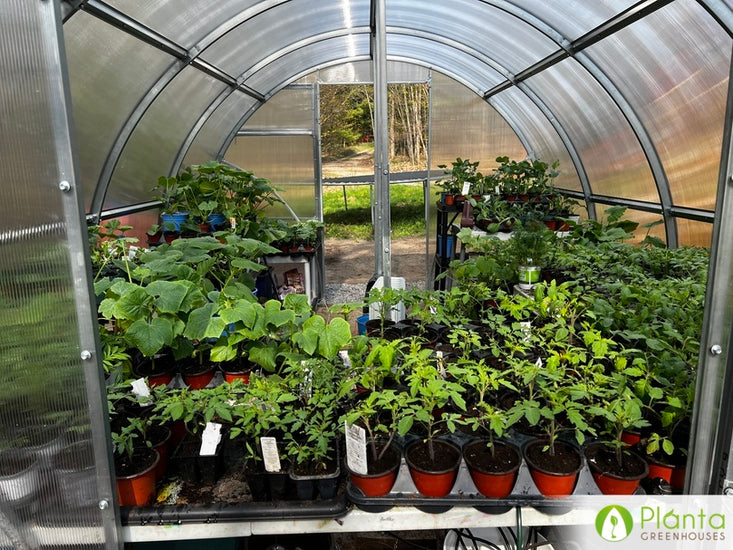 What do you grow in your greenhouse?
This season I grew my seedlings which include; tomatoes, peppers, watermelon, zucchini, cucumbers, eggplant, cauliflower, broccoli, cantaloupe, pumpkins, marigolds, and various herbs.

What other brands did you consider before deciding to go with a Planta Greenhouse?
Considered DIY

How was your online shopping experience like buying from Planta Greenhouses?
Easy.

How did this greenhouse change your gardening experience?
My seedlings were heartier than when I grew in the house. I started the seeds inside the house and as soon as they sprouted transferred to the greenhouse with a heater. It was still very cold and snowy in April/ March. I hope to start the seeds in the greenhouse for the next season to see how that goes.

What's your favourite thing about the greenhouse?
Not having a mess in the house trying to find space in my living area was hard. It is very spacious.