Savoring Until December 1st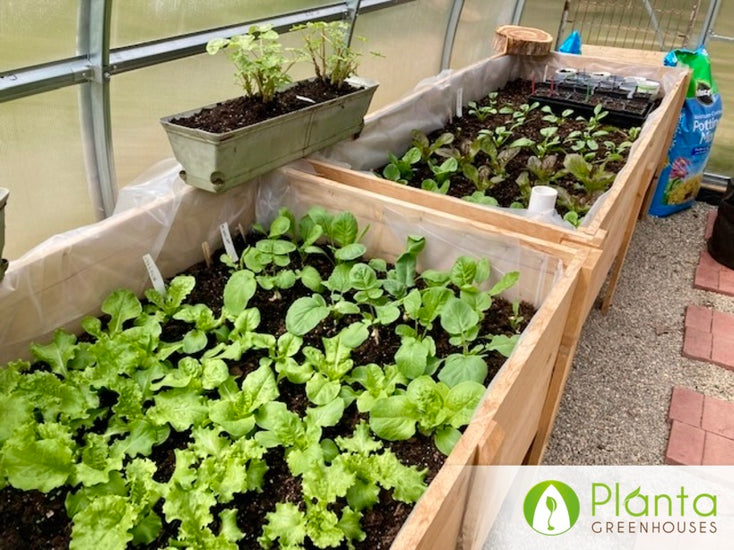 What made you get a Planta Greenhouse?
We wanted to find a greenhouse that was well-built to last a long time. We did quite a bit of research and felt the Planta greenhouses were the best choice for our needs.

What competitors did you consider before purchasing from Planta Greenhouses?
We looked at Harbor Freight and felt they were much cheaper, but the old saying goes...you get what you paid for. There were a few others but I don't recall who they were.

Why did you choose to buy from Planta Greenhouses?
The quality seemed good based on customer reviews. We live in an area that can get quite a lot of snow. We noticed that some reviews were from northern areas of Canada and felt really good about the strength of the Planta.

What do you grow inside your greenhouse?
Cherry tomatoes, peppers, various lettuce, cabbage. Starts flowers from seeds as well.

How did your Planta Greenhouse improve your gardening experience?
We enjoyed tomatoes and other items earlier than normal by quite a bit and we were able to enjoy things until the first of December.

What was your experience like buying from Planta Greenhouses?
We were very happy with our buying experience.

What's your favourite thing about the Planta Greenhouse?
Enjoying fresh grown veggies later in the season.

What would you say to a person considering purchasing a Planta Greenhouse?
We have had several people stop by that ask to see our greenhouse.
We always recommend Planta to them if they are wanting to get a greenhouse.

Anything else you'd like to add?
We are very satisfied with our purchase, no regrets. It's amazing how warm it can get inside.