Incredible Plant Growth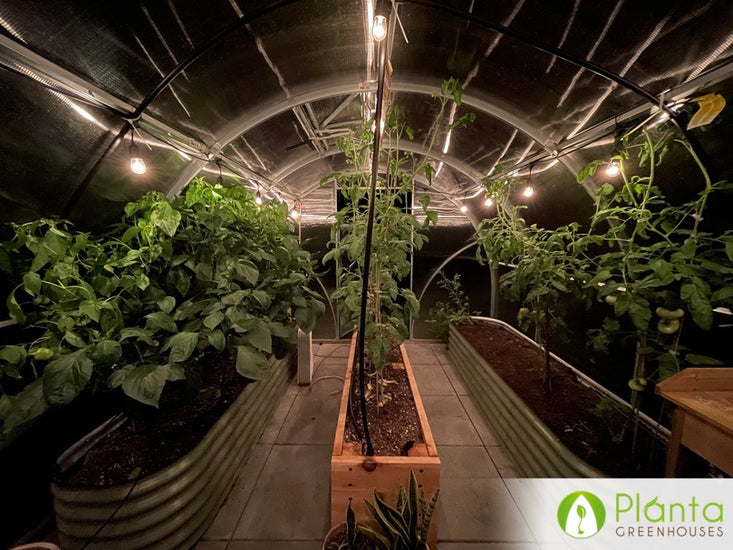 What made you get a Planta Greenhouse?
My girlfriend always wanted a greenhouse, and after doing a lot of research, we determined that Planta would be the best greenhouse to get for the heavy snowfall we get each year. It has lasted through a few winters, at one point reaching 38 inches of snow during a storm this year, and it held up.

What competitors did you consider before purchasing from Planta Greenhouses?
We only looked into Planta, as there was a location nearby. After seeing many positive reviews, and watching videos of the greenhouse being put together, we didn't need to look further.

Why did you choose to buy from Planta Greenhouses?
We liked the designs, and we took the jump once we got our tax returns.

What do you grow inside your greenhouse?
Tomatoes, green beans, peppers, broccoli, greens, and flowers. We swap out plants each year to see what grows best.

How did your Planta Greenhouse improve your gardening experience?
It's accelerated the growth rate of our plants. Everything was bigger, stronger, and better than any starter plants we had ever done. When we gave plants to friends, family, and coworkers, they always say that they are the best plants they have seen around these parts.

What was your experience like buying from Planta Greenhouses?
Easy to buy, replaced a broken window, and customer service was quick to respond. David Goll was extremely helpful to us when we needed assistance. Didn't have any major issues.

What's your favourite thing about the Planta Greenhouse?
We love the whole design of the greenhouse. The automatic window is a nice touch.

What would you say to a person considering purchasing a Planta Greenhouse?
Take the leap! It's worth it, and the sigma urban is a great size for someone starting out.