Our Cozy Greenhouse Hideaway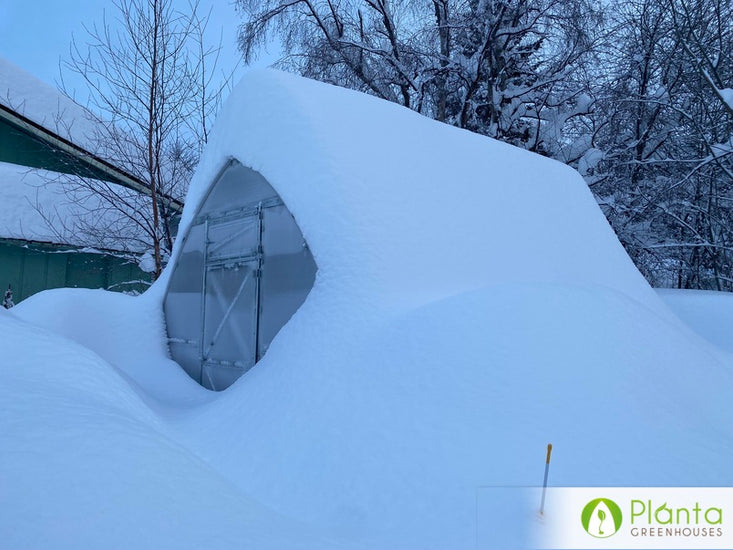 What made you get a Planta Greenhouse?
Great reviews for snow load and northern climates. Needed/wanted a space to grow veggies that need more warmth than our outside temperature provides.
What competitors did you consider before purchasing from Planta Greenhouses?
Costco, local builders.

Why did you choose to buy from Planta Greenhouses?
It looked like good quality and had lots of great reviews. I really like the look and the different options available. The automatic vents are amazing.

What do you grow inside your greenhouse?
Tomatoes, basil, parsley, oregano, cilantro, cucumbers, gourds, flowers.
Next year I will do some zucchini in the greenhouse instead of outside in case we have another cold summer.

How did your Planta Greenhouse improve your gardening experience?
Getting tons of veggies compared to no greenhouse. Protects the veggies from the hard rain and wind we get. Also provides a warm and cozy space to hang out in.

What was your experience like buying from Planta Greenhouses?
Great experience. Super helpful customer services and fast shipping. The installation videos on the website were a must to watch​​​​​​.

What's your favourite thing about the Planta Greenhouse?
The auto vents and design of the entire greenhouse. I like that the doors have smaller doors up top to allow for more ventilation when needed.

What would you say to a person considering purchasing a Planta Greenhouse?
Several neighbors have already bought one since seeing ours.