Watching vegetables thrive in the greenhouse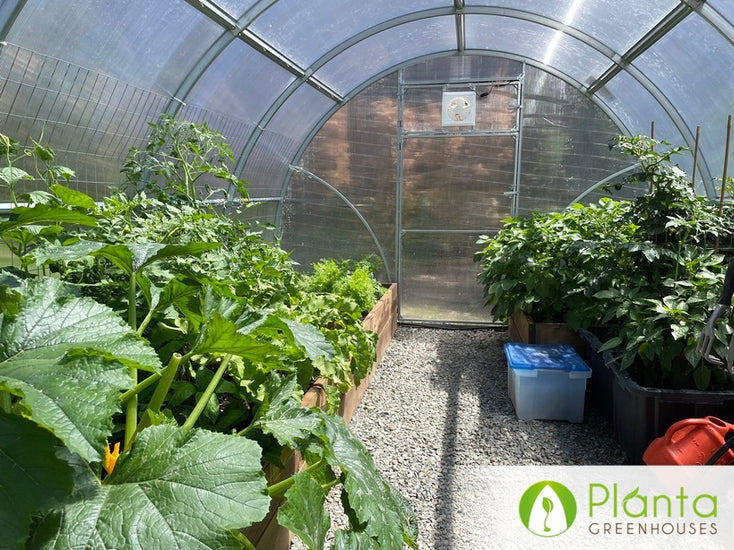 What do you grow in your greenhouse?
We started this year with potatoes, tomatoes, cucumbers, zucchini, carrots, and peppers.

What other brands did you consider before deciding to go with a Planta Greenhouse?
We did not consider any other brands.

How was your online shopping experience like buying from Planta Greenhouses?
It was excellent, no hassle on ordering and pickup.

How did this greenhouse change your gardening experience?
We never had a vegetable garden before as we live at a higher elevation and our growing season is short. The greenhouse has exceeded our expectations, as our vegetable plants are thriving. You can practically watch them grow.

What's your favourite thing about the greenhouse?
As we live next to a golf course our worry was damage from stray golf balls. The greenhouse has been hit by golf balls with no damage as the polycarbonate takes the ball hits.