Abundance of tomatoes and peppers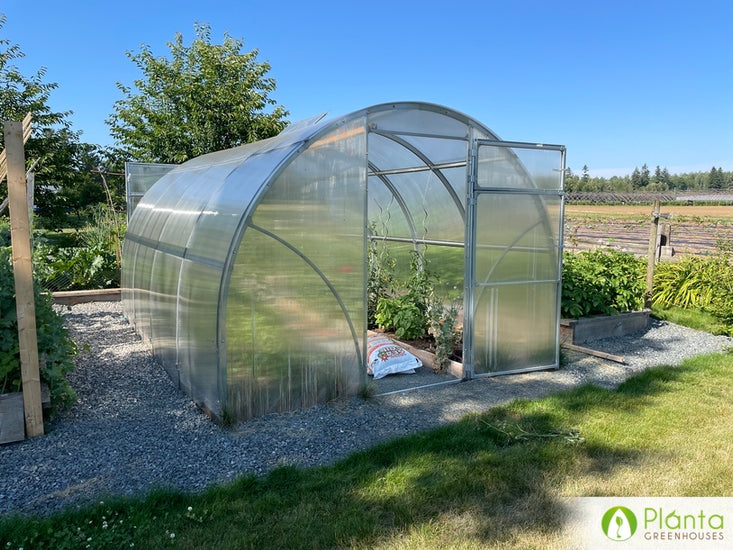 What do you grow in your greenhouse?
Lettuces and arugula in the early spring, tomatoes, peppers, and basil in summer.

What other brands did you consider before deciding to go with a Planta Greenhouse?
I looked at some custom builders in our area and found them unaffordable. I don't remember the names.

How was your online shopping experience like buying from Planta Greenhouses?
Great; we live near enough to a warehouse to pick it up so we saved ourselves the shipping cost. The warehouse staff were friendly and helpful.

How did this greenhouse change your gardening experience?
I grew about 300 lb of tomatoes last summer and enough jalapeños to make salsa and pickled peppers for the whole year. I still have dozens of jars of tomato sauce. I was only able to grow enough for the occasional salad before.

What's your favourite thing about the greenhouse?
I can grow tomatoes!