A great addition to the backyard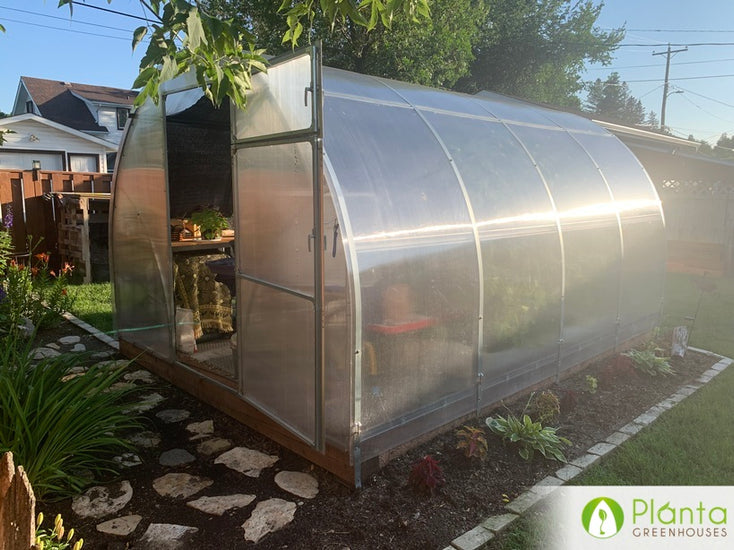 What do you grow in your greenhouse?
Peppers. Cucumbers. Tomato. Flowers.

What other brands did you consider before deciding to go with a Planta Greenhouse?
Don't recall the brand names of others. I considered building a wood frame greenhouse. Ultimately decided to buy Planta Greenhouse and have no regrets.

How was your online shopping experience like buying from Planta Greenhouses?
No complaints.

How did this greenhouse change your gardening experience?
My wife told me I need a hobby. I'm a homebody and I love my yard. The greenhouse was a great addition to the backyard. It's great to go out to the greenhouse and putter around when the weather isn't so nice!

What's your favourite thing about the greenhouse?
Actually, during the winter months, I installed a wood pellet stove in the greenhouse. The neighbors will come over and play cards and have supper. We've sat out there when it's -25c and we are toasty inside!