No more worries about bad weather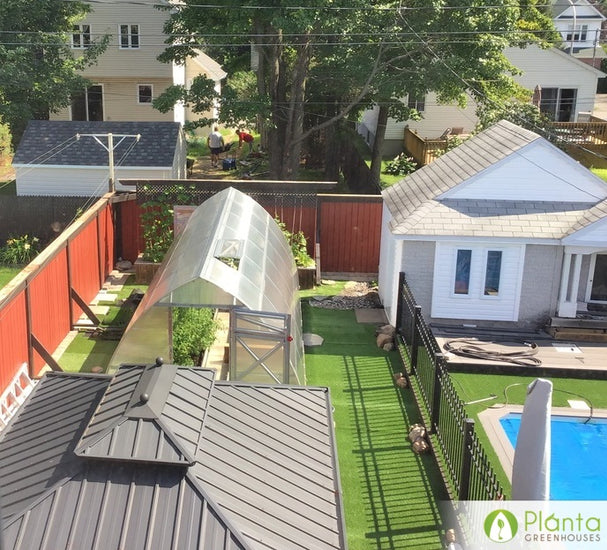 What do you grow in your greenhouse?
We grow tomatoes (cherry, regular, italian), carrots, beets, red peppers, zucchini, green beans, and radishes.

What other brands did you consider before deciding to go with a Planta Greenhouse?
No other brands, Planta was it for us.

How was your online shopping experience like buying from Planta Greenhouses?
Super experience online, and the service was great. We also exchanged a few emails with Planta, asking questions and such, and the answers were quick, detailed, clear, and very professional.

How did this greenhouse change your gardening experience?
Our gardening experience went from 0 to 100! No more worries about bad weather, strong winds, hard rain, etc. We are now able to manage humidity levels and we can also close doors and windows when the weather is a bit cooler at night. We can also start our garden way earlier than before (5-6 weeks earlier) and extend the season as well.

What's your favourite thing about the greenhouse?
The ability to extend the season a lot, and the protection the greenhouse offers to our vegetables which you cannot have with a regular garden.