Delightful soil and plant scents in the greenhouse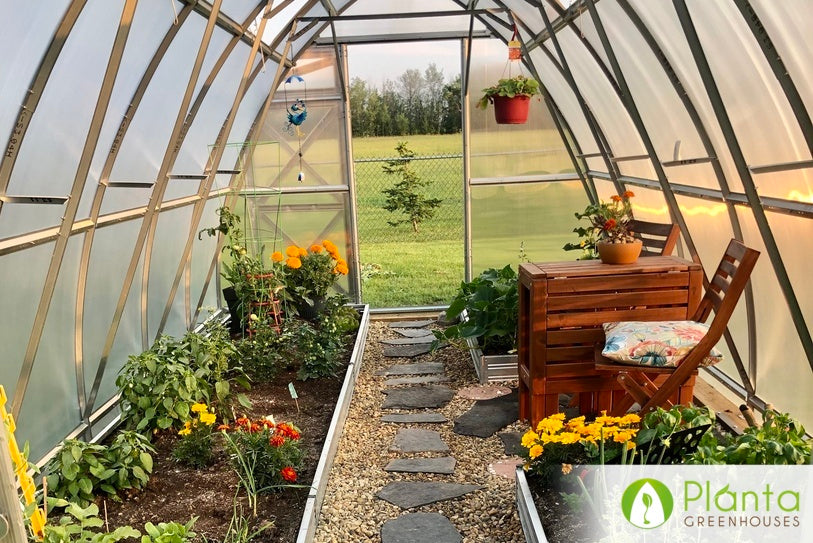 What do you grow in your greenhouse?
Tomatoes, cucumbers lettuce, spinach, radishes, onions, eggplant, garlic, strawberries & flowers.

What other brands did you consider before deciding to go with a Planta Greenhouse?
No other brands were considered. I was going to build my own.

How was your online shopping experience like buying from Planta Greenhouses?
The Planta website is nicely laid out with lots of information and instructions.

How did this greenhouse change your gardening experience?
I love gardening in my Planta greenhouse. If it were up to me, I wouldn't have an outside garden, just 2 or 3 Planta greenhouses. Everything grows well, there are fewer weeds, and the produce is ready in a fraction of the time compared to growing outside. It's also a pleasant place to have a cup of coffee or even a meal.

What's your favourite thing about the greenhouse?
It's a pleasant place to hang out. The aroma inside from the soil and plants growing is amazing!