A safe place for my tropical plants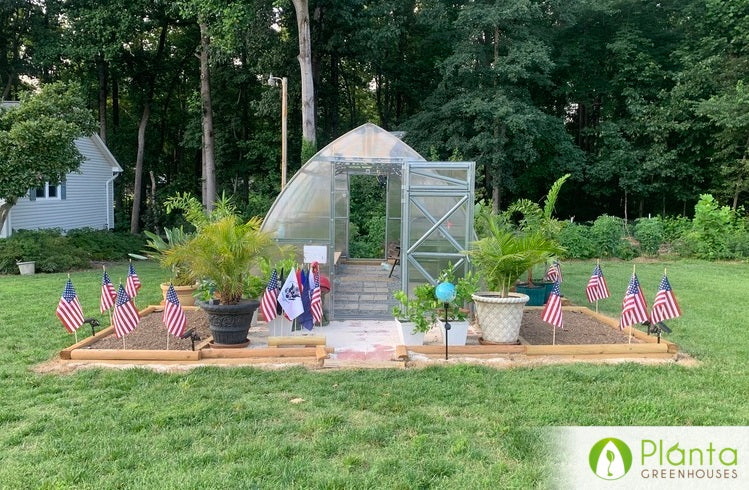 What made you get a Planta Greenhouse?
I needed a safe place to keep my tropical plants and citrus trees over the winter.
What competitors did you consider before purchasing from Planta Greenhouses?
Sheds Direct.

Why did you choose to buy from Planta Greenhouses?
Value and more greenhouse for the money. A great warranty and customer service.

What do you grow inside your greenhouse?
Citrus trees and tropical plants. This coming year we will start seedlings for the garden. Our palm trees look great after the winter.

How did your Planta Greenhouse improve your gardening experience?
Our plants start the spring more robust and with new growth. We even grew lemons in the winter. We did not have any tropical plants die over the winter from being left in the basement.

What was your experience like buying from Planta Greenhouses?
The process was easy and great customer service. The product was delivered on time and everything was in perfect condition.

What's your favourite thing about the Planta Greenhouse?
The ability to have beautiful palms, tropical and citrus plants in the winter. You can go in the greenhouse and enjoy the plants in the middle of the winter and feel like you are in the tropics and stay warm in the greenhouse.

What would you say to a person considering purchasing a Planta Greenhouse?
Buy the largest on that you can afford. You will not regret having the extra space.