Pouvoir cultiver sur 9-10 mois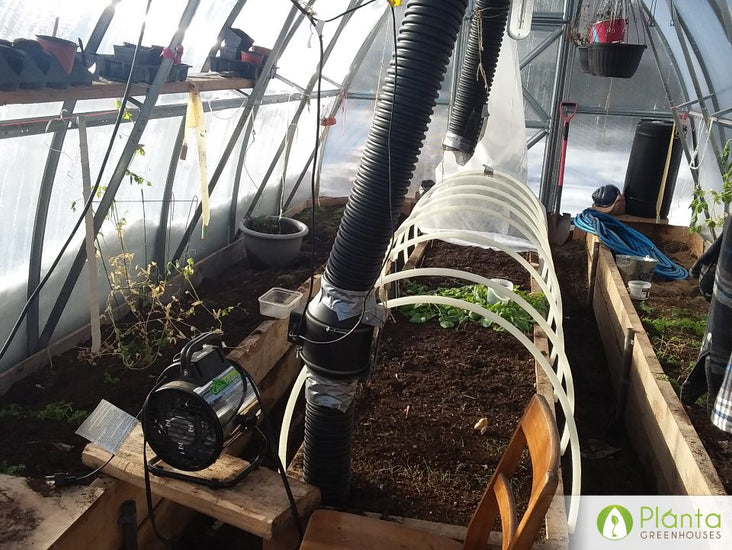 What do you grow in your greenhouse?
L'ete c'est les tomate, concombre, piment/poivron, ensuite salade, navet/rutabaga, radis, epinard, pois, oignon bref ceux qui supporte le froid.
How did this greenhouse change your growing season?
Rallonge ma saison jusqu'à decembre et devrait commencer ma saison de peut-etre 2 mois avant avec les semis et les legumes qui supporte le froid.
How was your experience buying from Planta Greenhouses?
Petit probleme de livraison il me manquait une section, rendu compte un mois apres livraison. Aucun probleme a communiquer avec eux et j'ai recu le tout 4 jours plus tard. Par contre j'avais deux panneaux legerement abîmé( ont aurais dit fondu) encore là j'ai eu un tres bon service a la clientèle. Malgré tout tres satisfait, si vous avez des question ils vous repondent tres rapidement meme le soir.
What's your favourite thing about your Planta Greenhouse?
Pouvoir cultiver sur 9-10 mois.
What do you want to say to a person considering buying a Planta Greenhouse?
Une serre ce n'est jamais assé grand, voit grand. Moi c une 20' et une section de plus serait bien.
What year did you install this greenhouse?
Avril 2021