Mild & sweet peppers success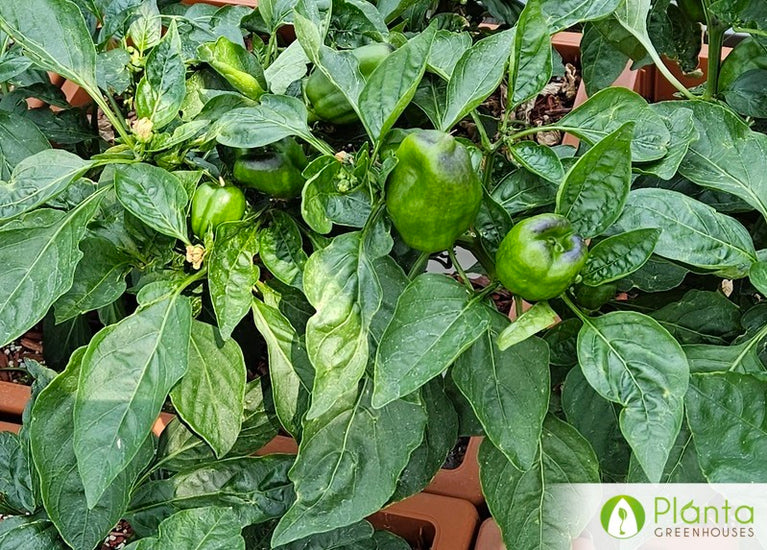 What do you grow in your greenhouse?
We are growing Black Shem Tomatoes, Lysia, Sheepnose, Chocolate Beauty Peppers; String Egg Plant, Edamomi & Winged Beans. The hanging baskets are a variety of Herbs. Nasturtiums are helping with pest control.

What other brands did you consider before deciding to go with a Planta Greenhouse?
I don't recall the brands I considered before Planta. My research into the Planta Greenhouse & company led to the purchase. This greenhouse house best met my criteria & price point.

How was your online shopping experience like buying from Planta Greenhouses?
I had a few more questions so I chose to phone the company directly. The person I talked with was very supportive & answered all my questions. He then assisted me in completing the purchase, as I wanted to make everything was correctly ordered.

How did this greenhouse change your gardening experience?
It has provided us with the opportunity to grow a few items that would otherwise struggle in our region. Our growing season doesn't do well before May long weekend. Our household is learning about growing & preserving a wide assortment of fruits & veggies, the greenhouse is really assisting with providing a more stable environment with our unexpected weather conditions.

What's your favourite thing about the greenhouse?
The success of the Peppers, in particular, as they are delicate and not the easiest to grow here. These Peppers are all mild & sweet, anyone can enjoy them. The HOT peppers are planted outside. It also weathered our cold & snowy winter without concern.