You're rewarded with a nice-looking and sturdy greenhouse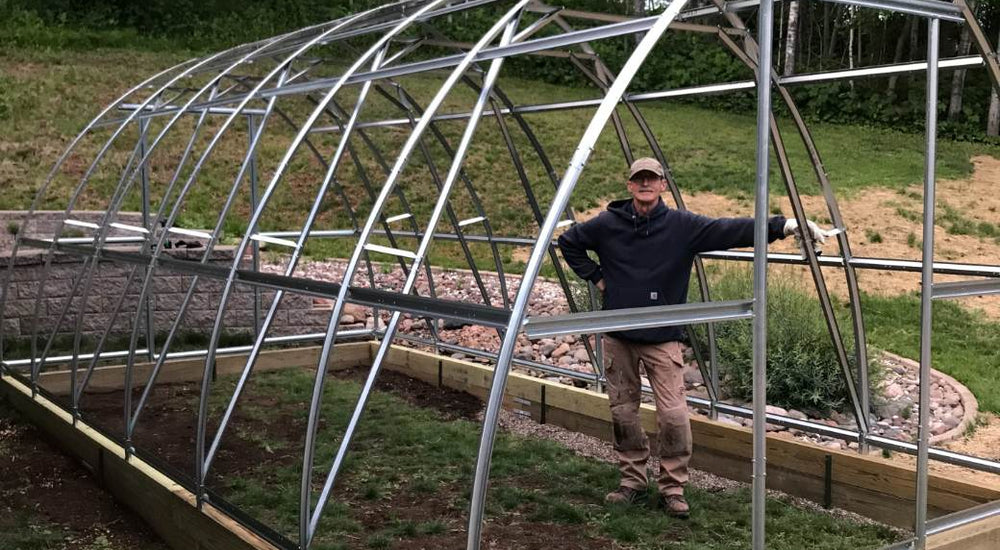 What do you grow in your greenhouse?
I grow veggies (cucumbers, Swiss chard, tomatoes, etc.)
How did this greenhouse change your growing season?
It's only my first growing season with it, but the greenhouse allowed my plants to grow a couple of months longer last fall.
How was your experience buying from Planta Greenhouses?
I had a good experience due to a knowledgeable staff - very helpful!
What's your favourite thing about your Planta Greenhouse?
I don't have to worry about it blowing over or caving in. My 10' X 20' greenhouse is very sturdy!
What do you want to say to a person considering buying a Planta Greenhouse?
There are a lot of pieces to assemble, but once construction is completed, you're rewarded with a nice-looking and sturdy greenhouse.
What year did you install this greenhouse?
2021

Any other comments?
My only two criticisms of my Planta greenhouse are that the upper door/vent panel hinges don't keep that panel from sagging while closed, and stainless steel fasteners would have been nice. Otherwise, it's designed very well!