Having a Planta greenhouse is a game changer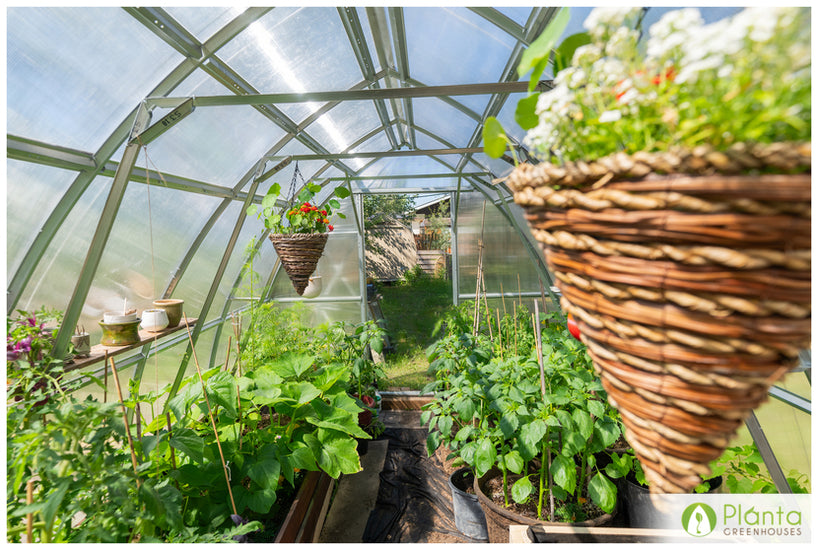 What do you grow in your greenhouse?
Tomato, cucumber, pea, squash, pepper, zucchini, tomatillo, flowers.

What other brands did you consider before deciding to go with a Planta Greenhouse?
BC greenhouse, Canada greenhouse kits.

How was your online shopping experience like buying from Planta Greenhouses?
Really good. The only thing is the shipping as we live far away but the person who helped us through this process was really nice and reactive.

How did this greenhouse change your gardening experience?
Living north of the 60, having a greenhouse is a game changer. We can extend our season and grow tomatoes or peppers that otherwise will not grow. It also helps us start our seeding earlier and have beautiful plants for our garden right at the beginning of the season.

What's your favourite thing about the greenhouse?
Everything. I love being in the greenhouse and seeing all our amazing plants grow. We even have a small hammock for our baby so she can nap while we garden around the greenhouse. After the first winter, I feel confident that this greenhouse will support our harsh conditions very nicely.