Very strong and wind resistant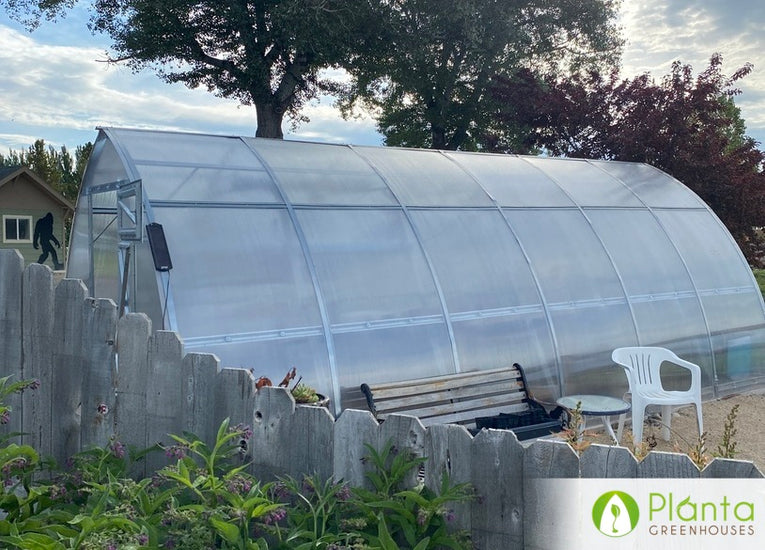 What made you get a Planta Greenhouse?
I needed a greenhouse that would withstand the Southern Idaho winds and cold winter and spring weather.

What competitors did you consider before purchasing from Planta Greenhouses?
Several different greenhouses on Amazon.

Why did you choose to buy from Planta Greenhouses?
It had great reviews and the wind rating was the selling point.

What do you grow inside your greenhouse?
Over 20 different types of flowers, all my garden veggies, and five different tree species. We started all plants from seeds so we don't have to buy plants every spring. I started many different species of flowers which I had never done in the past.

How did your Planta Greenhouse improve your gardening experience?
Able to start our plants way earlier than normal. We were able to plant our garden earlier and cheaper this year. We also were able to grow for friends as well.

What was your experience like buying from Planta Greenhouses?
It was simple to buy but a bit difficult to assemble. The wresting of the unit was simple but had to drive to another town to pick it up.

What's your favourite thing about the Planta Greenhouse?
Very strong and wind resistant. We have pretty heavy-duty storms in southern Idaho and it has withstood heavy winds and snow.

What would you say to a person considering purchasing a Planta Greenhouse?
Shipping was not quite what I expected. I had to drive to another town to pick it up. The instructions that come with it are awful, there are YouTube videos that help.

Anything else you'd like to add?
I would purchase another and hire someone to put it together.