Really enjoying my greenhouse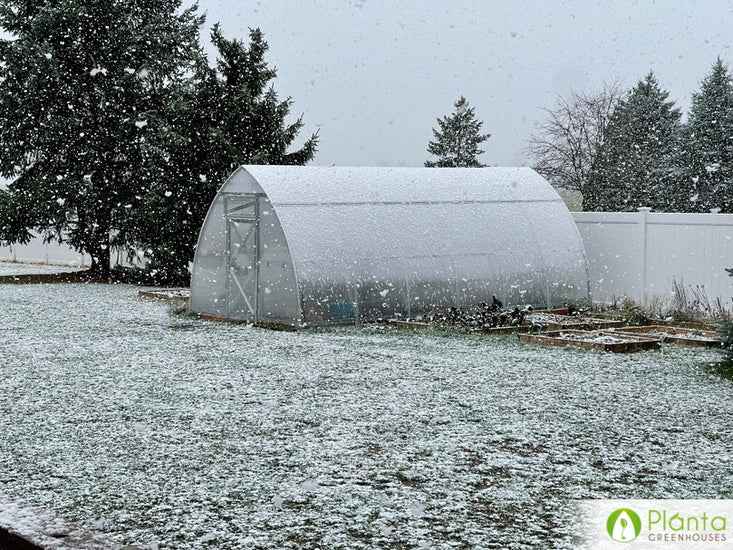 What made you get a Planta Greenhouse?
I did lots of research online. The clincher was calling Planta and talking to David in tech support. He answered my questions and showed me his technical expertise which was critical for the assembly of the unit.

What competitors did you consider before purchasing from Planta Greenhouses?
Greenhouse Megastore

Why did you choose to buy from Planta Greenhouses?
Experience with the assembly and troubleshooting of the units was the most important thing.

What do you grow inside your greenhouse?
Mostly vegetables (peppers, tomatoes, zucchinis, cucumbers, and flowers: Dahlias, mums, marigolds, starter veggie plants, starter flower plants, bougainvillea, and other odds and ends.

How did your Planta Greenhouse improve your gardening experience?
Being able to get started earlier in the season is the main advantage. Already have had a fair share of zucchini, some cucs, and some tomatoes.

What was your experience like buying from Planta Greenhouses?
The buying experience was quite straightforward and easy. Customer service answered all of my questions and I ordered. They picked a day to deliver the boxes. No complaints.

What's your favourite thing about the Planta Greenhouse?
The support that people like David give you when you're going through the important building and setup process. The documentation was fair and the videos were more helpful, but David was always available to clear up any ambiguity.

What would you say to a person considering purchasing a Planta Greenhouse?
It is not a one-person job, except for someone like me. It is complicated to build and you need an expert like David to get you through it. You may be able to get the greenhouse a little cheaper elsewhere, but they do not have the support that Planta has and support is critical.
Anything else you'd like to add?
Really enjoying my greenhouse and thanks Planta for your support through the build process.