There's no need to worry about weather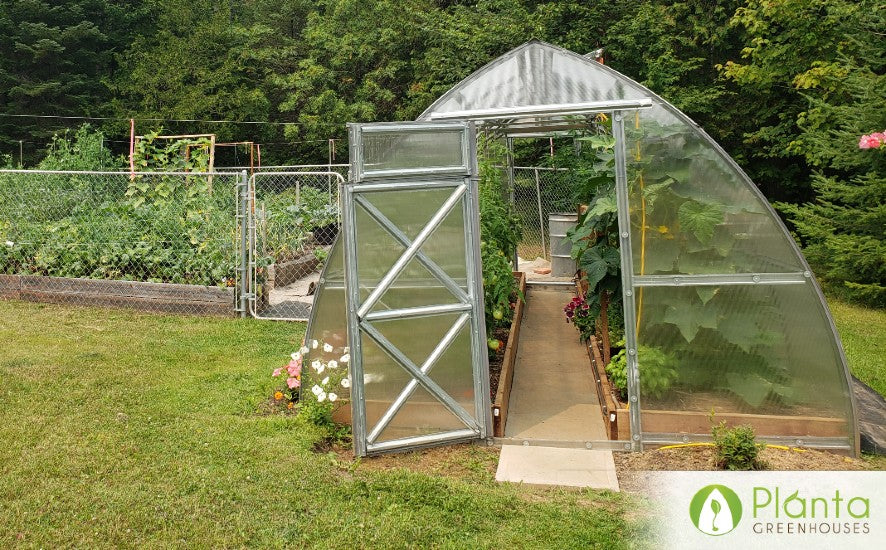 What do you grow in your greenhouse?
Tomatoes, peppers, celery, cucumbers, basil, arugula, marijuana, and cilantro.
How did this greenhouse change your growing season?
It extends my growing season by an extra two months for sure.
How was your experience buying from Planta Greenhouses?
Everything went good.
What's your favourite thing about your Planta Greenhouse?
I get a longer season and there's no need to worry about weather.
What do you want to say to a person considering buying a Planta Greenhouse?
Go for it – I should have bought one before.
What year did you install this greenhouse?
2020
Any other comments?
I hope you like the pictures.