I'll have 3 full growing seasons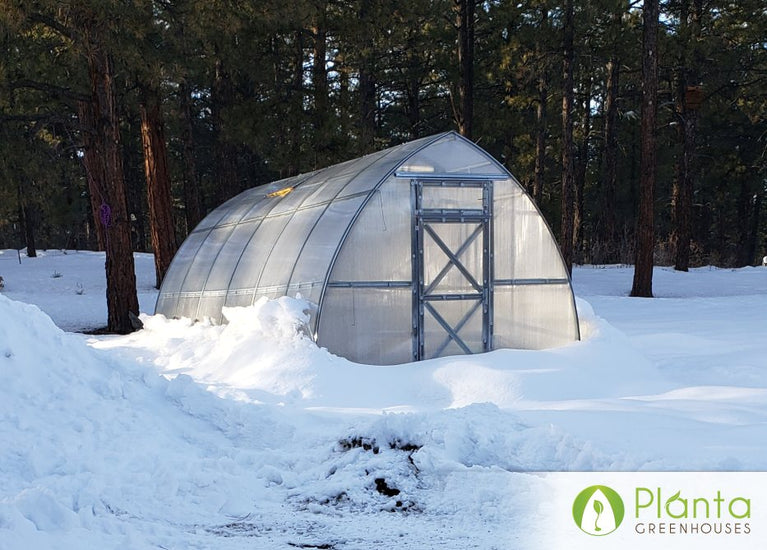 What do you grow in your greenhouse?
I grow vegetables and some flowers. Radishes, lettuce
How did this greenhouse change your growing season?
I'll have 3 full growing seasons. Lengthened it.
How was your experience buying from Planta Greenhouses?
Easy. The company is great and they have great YouTube videos for step-by-step building.
What's your favourite thing about your Planta Greenhouse?
Perfect size. The warmth, how it looks, and the fact it has already withstood very high winds that blew our neighbour's geodesic dome down. It was older. I'm sorry for her fish.
What do you want to say to a person considering buying a Planta Greenhouse?
It's a commitment. The company is great, great YouTube videos. Help may be needed but it is doable by ones self.
What year did you install this greenhouse?
2021

Any other comments?
Be patient with assembly. There are a lot of nuts and bolts!
As you can see, I can't get into it right now as both doors are frozen shut. I was gone for 4 weeks during our 2 ft of snow. Can't wait to get inside. The current temp inside is 67°f will need a heater at night as temps get down to 7°f at night, but inside is at 28°f without any heat source at 7500 ft elevation.