Accelerated Growth of Indoor vs. Outdoor Planting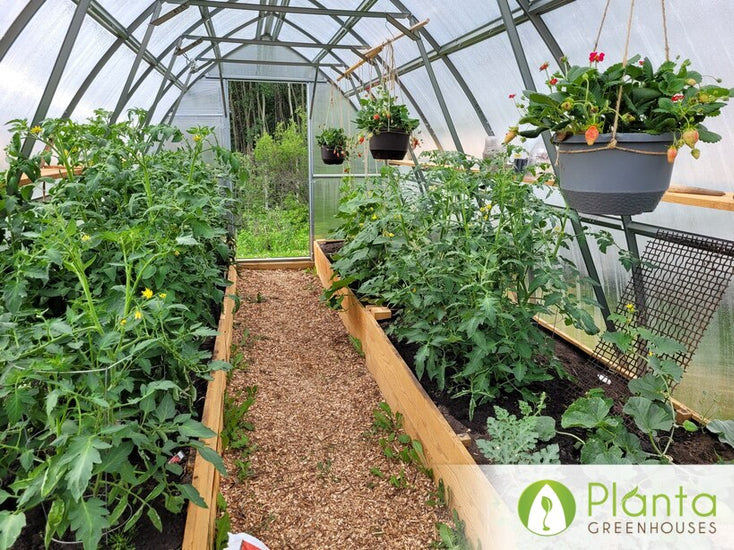 What do you grow in your greenhouse?
Tomatoes, Bell Peppers, English Cucumber, Watermelon, Cantaloupe Melon, Lettuce, hanging baskets with Strawberries.

What other brands did you consider before deciding to go with a Planta Greenhouse?
various found online

How was your online shopping experience like buying from Planta Greenhouses?
Easy, fast, no problems at all.

How did this greenhouse change your gardening experience?
Big change in the timeline and speed of growing vs. those planted outside. Never tried growing melons before and excited by the outlook of harvesting at least 3 this year. Looking forward to a longer gardening season.

What's your favourite thing about the greenhouse?
That it will extend the gardening season. Having two doors on each side, the option of adding a ceiling window if needed.