Bigger is Better...glad we went for the larger size greenhouse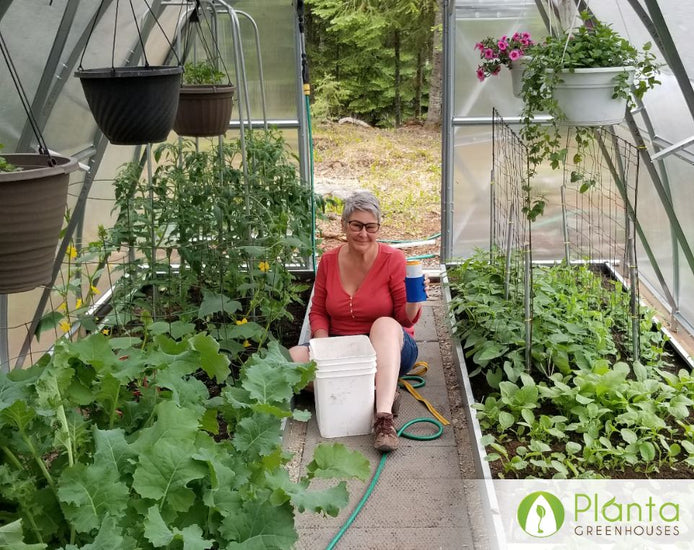 What do you grow in your greenhouse?
Mixed vegetables
How did this greenhouse change your growing season?
The greenhouse lengthened and produced a bounty of vegetables for the entire year.
How was your experience buying from Planta Greenhouses?
Excellent experience buying Planta Greenhouses. Purchased it in advance and they held shiping until exactly when we wanted it.
What's your favourite thing about your Planta Greenhouse?
How it has extended the growing season so that we were able grow many vegetables that we were unable to grow before. It is a much better controlled environment for growing.
What do you want to say to a person considering buying a Planta Greenhouse?
Bigger is Better...glad we went for the larger size greenhouse.
What year did you install this greenhouse?
2021

Any other comments?
Also the irrigation system is well worth it!! If you are thinking of a planta greenhouse, don't hesitate, you won't be sorry.