My plants are happier and healthier inside the greenhouse!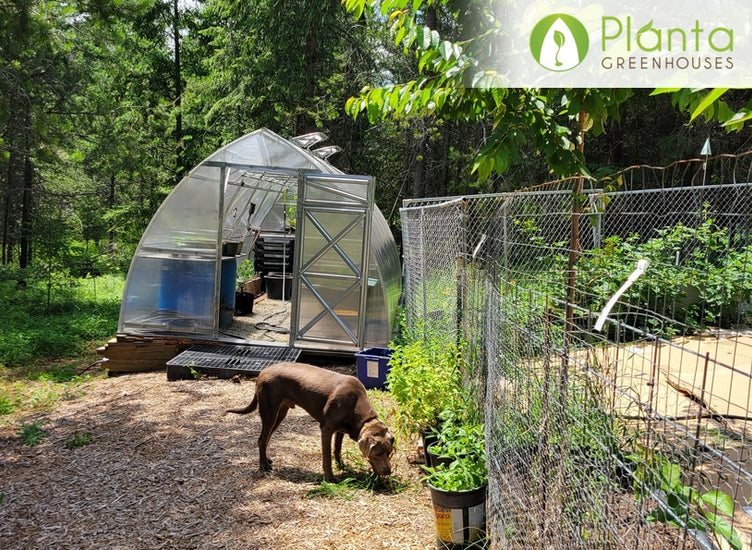 What made you get a Planta Greenhouse?
The number one reason I bought my Planta Sungrow was the snow load it can carry. After losing my original fiberglass greenhouse to snow it was an important feature for me. Secondly was the price and great customer service.

What competitors did you consider before purchasing from Planta Greenhouses?
I don't remember the other brands I looked at but they're were quite a few. I just always keep coming back to the Planta Sungrow.

Why did you choose to buy from Planta Greenhouses?
The picture of the Planta greenhouse with all the people sitting on the roof was very impressive. I had just lost my older greenhouse to the snow. That was really the deciding factor.

What do you grow inside your greenhouse?
I start all of my garden vegetable plants from seeds so all of my starts until they are hardened and ready to plant. This year I have my green beans, cayenne peppers, lavender, and petunias in my Sungrow 20.

How did your Planta Greenhouse improve your gardening experience?
It has so many possibilities. I can set it up for what works best for me. It seems like each growing season I change things around. This year I'm going to install a misting system.

What was your experience like buying from Planta Greenhouses?
Great customer service and my greenhouse was very easy to order. Shipping was quick and there were two damaged pieces which were replaced quickly with zero hassle.

What's your favourite thing about the Planta Greenhouse?
It is longer and wider than my old greenhouse so that is huge. I have 4 automatic windows which I love. They help regulate the temperature inside my greenhouse.

What would you say to a person considering purchasing a Planta Greenhouse?
I would tell them that the quality of materials used in the construction is excellent and the customer service is good star.

Anything else you'd like to add?
I hope to enjoy my Sungrow 20 for years to come. It is situated right outside my garden and is my pride and joy!