We had a salad on Boxing Day!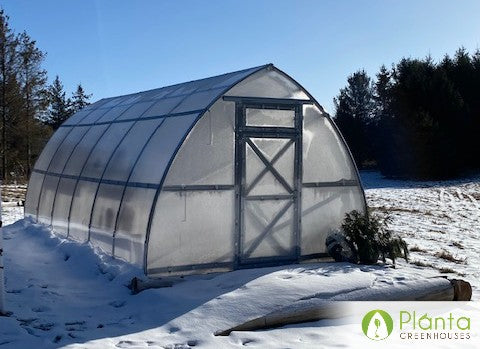 What do you grow in your greenhouse?
We grow peppers, squash, tomatoes, and eggplants in summer. Carrots, kale, lettuce, swiss chard, spinach, and parsley in fall/winter. We had a salad on Boxing Day!
How did this greenhouse change your growing season?
It extended our season. We can't wait for spring planting.
How was your experience buying from Planta Greenhouses?
Excellent support. However, the doors and windows are not well sealed.
What's your favourite thing about your Planta Greenhouse?
Love it all!
What do you want to say to a person considering buying a Planta Greenhouse?
Do it.
What year did you install this greenhouse?
2021

Any other comments?
I love it. I would like to buy the venting windows but am really hesitant to cut the holes for installation after the difficulties with the fit of the doors and the vents above them.