I will be able to extend my growing season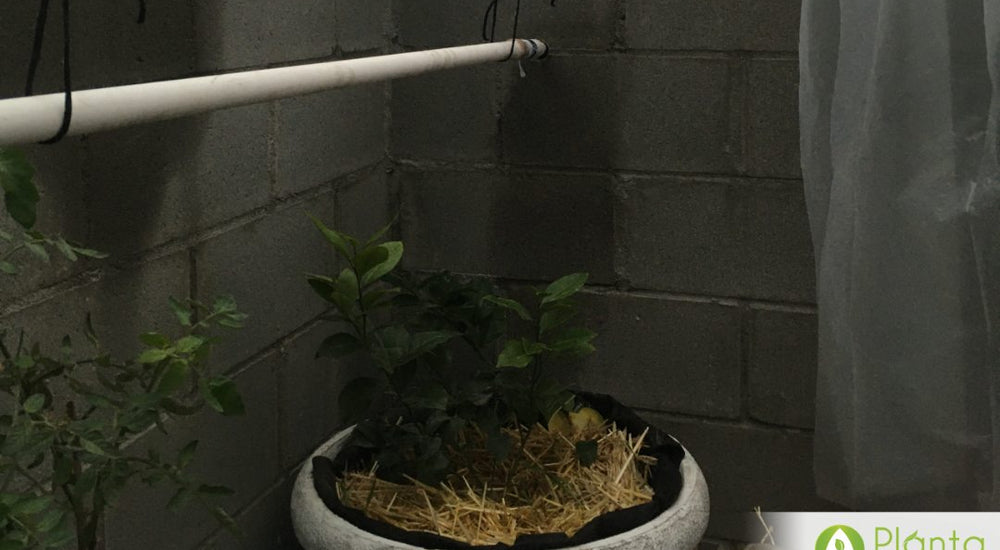 What do you grow in your greenhouse?
Right now in January, I have 2 lemon trees, spinach, lettuce, cilantro, carrots, parsley and some potatoes that haven't come up yet but it hasn't been too long.
I must note that it is a sunken greenhouse that goes 6' deep. I had the pit dug and lined with cinder block, rebar and cement-filled in the holes of the cinder block then had the greenhouse built and moved on top then secured down.
How did this greenhouse change your growing season?
I am still experimenting but I feel I will be able to at the least extend my growing season and, at the best, continue to grow all year long, changing what is grown depending on the temperatures.
How was your experience buying from Planta Greenhouses?
It was great. My shipment came in busted up with numerous holes in the poly panels plus a window hardware box was missing and they took care of all the issues.
What's your favourite thing about your Planta Greenhouse?
The guys putting it together did not do a great job, so I've had to use a ton of caulk to fix it because it leaked like a sieve. But so far the thing I like the best is it is there, all done, sitting on top of the cinder block pit and because of the design, allowing all kinds of light at many different angles in.
What do you want to say to a person considering buying a Planta Greenhouse?
I would say to do your research and if you hire it out make sure the people you hire watch the videos. The videos are not great and ought to be redone with more detail and better quality of production.
That said if you do build it yourself don't get overwhelmed by the thousands of parts (it felt like) and just take one step at a time.
I regret not just building it myself as I would have done a much better job than the guys I hired but what's done is done, and even though it's not perfect and I can see all their mistakes at least it's up and running.
What year did you install this greenhouse?
2021