Solid through 4 seasons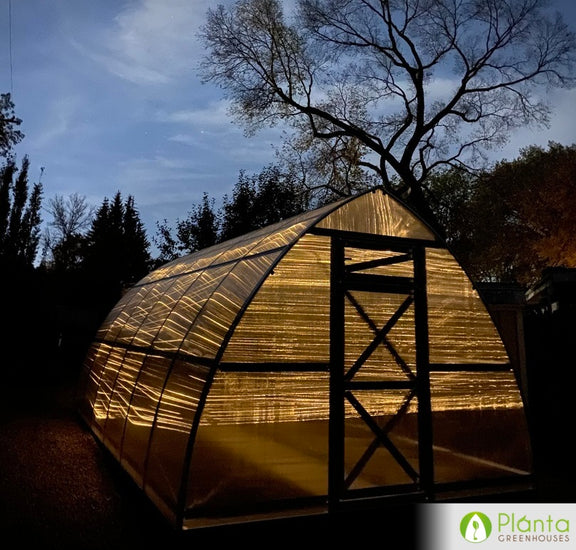 What do you grow in your greenhouse?
Currently, only tomatoes as we have only just finished putting in raised beds and a table. Next year we plan on using it for seedlings, peppers, cucumbers, melons……you get the idea :)

What other brands did you consider before deciding to go with a Planta Greenhouse?
Various including a hoop house (poly tunnel) and building our own. So glad St. Albert does not allow poly tunnel as the planta has been solid through four seasons.

How was your online shopping experience like buying from Planta Greenhouses?
It was really great. Customer service was awesome and any questions or help required was available.

How did this greenhouse change your gardening experience?
We're just getting started but know it will extend our shorter growing season. Looking forward to next Spring and bringing out all our own plants that we start from seed.

What's your favourite thing about the greenhouse?
We like the practicality of growing our own food but also are very happy with the aesthetics and durability of the Planta.