At least an extra 3 months added to my growing season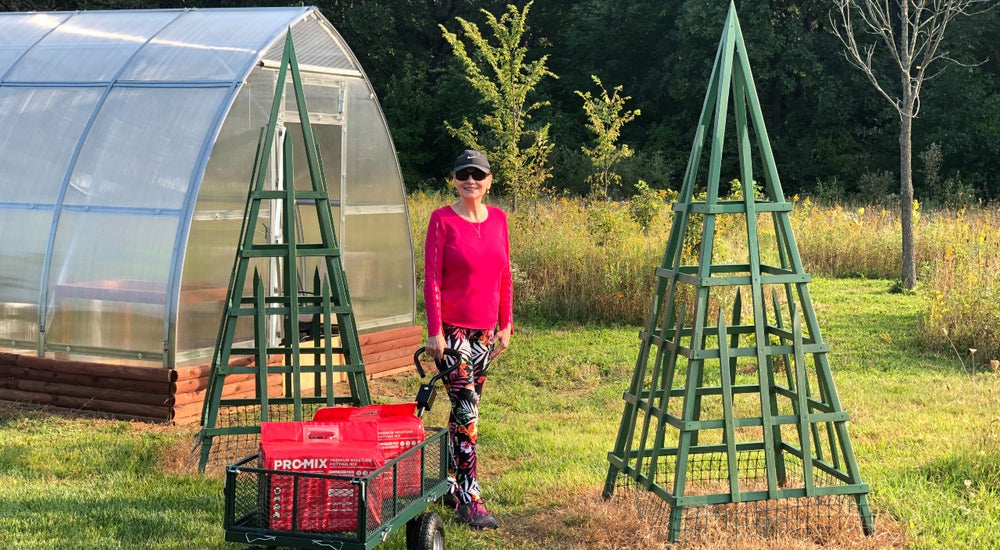 I set up my Planta Greenhouse in Waterford, Wisconsin near Milwaukee, Wisconsin. It is my first greenhouse.
I grow vegetables and some flowers in my greenhouse. For my first year by the time we built there was time for only cold weather crops like spinach, broccoli, cauliflower etc. This next year I have started seeds indoors to plant early crops of tomatoes, cucumbers, peppers, etc.
This winter the cold weather crops were still growing in November at least 2 months added on to my season. It is already warm enough to plant in March so that is an extra 3 months. So at least an extra 3 months added to my growing season.
They folks at Planta were great. Gave us good advice and help with building. I would suggest you plan your purchase in advance of when you want it. Also it takes time to build it.
My greenhouse has the most wonderful, relaxing, pretty environment to just sit and enjoy. I have placed a couple of nice slider rocking chairs and a small table to go out and enjoy the beautiful space.
If you are inclined to like gardening, I strongly recommend a Planta Greenhouse. It is a wonderful hobby and a wonderful space.
I also suggest if you get the Sun Grow model, that you raise it up instead of putting the anchors in the ground. The extra height really adds to the nice open feeling inside.
Patricia Hill