A staple food supply for my family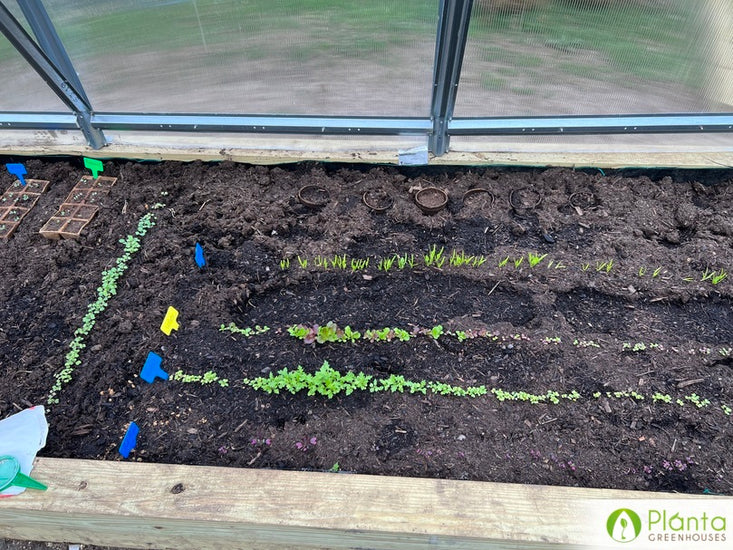 What made you get a Planta Greenhouse?
Wanted fresh veggies year round, be able to grow starter plants from seed, and a healthy lifestyle.

What competitors did you consider before purchasing from Planta Greenhouses?
None after reading the reviews of Planta greenhouses and the pricing, nothing else compares.

Why did you choose to buy from Planta Greenhouses?
Pricing and delivery were a big decision, plus Canadian weather is similar to where I live.

What do you grow inside your greenhouse?
Lettuce peppers watermelon cucumbers and tomatoes working on early winter crop of lettuce kale and salad tomatoes experimenting with beans.

How did your Planta Greenhouse improve your gardening experience?
Extremely improved my gardening experience by giving me confidence that I can grow things from seed, grow things that I have never grown before like seed, onions, jalapeño peppers, and habanero peppers, it makes me excited to grow things be inventive and provide a staple food supply for my family.

What was your experience like buying from Planta Greenhouses?
Was extremely easy to buy, and delivery was exceptionally easy, instructions needed improvement on putting the greenhouse together. I think that when you buy a Sungrow 26 on your webpage, you suggest the ventilating windows numbers should be six ventilating paired windows.

What's your favourite thing about the Planta Greenhouse?
My favorite thing about the Planta greenhouse is that it looks exceptionally well, it fares well in winter when it is 20° outside it is 50 to 60 in the greenhouse on a sunny day sometimes even 70° I love the durability and I love the style of the greenhouse Snow does not build up on the top, its lights off and insulates the retained soil beds I have in the bottom of the greenhouse.

What would you say to a person considering purchasing a Planta Greenhouse?
What I would say to a person buying a plant in a greenhouse is don't hesitate to do it it's well worth the money it's the best on the market it's made of polycarbonate. It can withstand wind and snow load if you live in the north, I love my greenhouse.

Anything else you'd like to add?
Love this product, I believe most of the best things come out of Canada.