I'm very happy with it!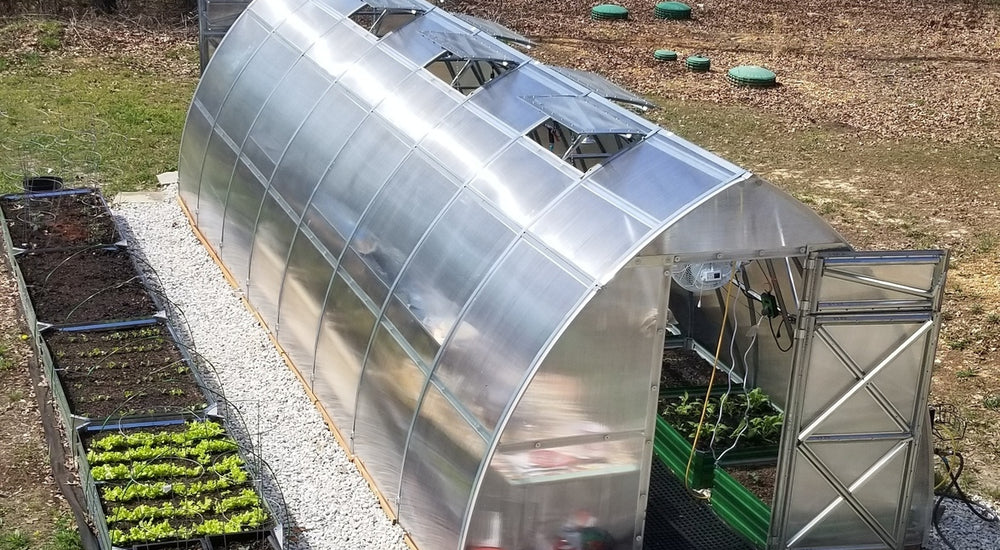 What made you get a Planta Greenhouse?
To extend the growing season, keep the deer from eating our garden, and have a place to protect our lemon tree from the winter. As far as choosing a greenhouse, Planta has steel frames, and we wanted to avoid aluminum framing.

What competitors did you consider before purchasing from Planta Greenhouses?
I don't remember...one we almost bought was through a local home improvement store.

Why did you choose to buy from Planta Greenhouses?
Late last summer. It didn't arrive until September, so we didn't get planting started until spring.

What do you grow inside your greenhouse?
Mostly vegetables, some flowers, some fruits. To be precise, we have grown bell peppers, green beans, spinach, radishes, strawberries, cantaloupe, etc., and we have four blueberry plants plus a lemon tree.

How did your Planta Greenhouse improve your gardening experience?
The greenhouse keeps the wildlife out, makes the temperature more controllable, provides a place to have a work table, and gives me a happy place.

What was your experience like buying from Planta Greenhouses?
The greenhouse arrived within a few weeks, and we had to call customer service twice while putting it together, and each time we were treated very warmly, and our questions were answered satisfactorily.

What's your favourite thing about the Planta Greenhouse?
The door on each end, the transom windows, the strength, so many things I can't list them all. I'm very happy with it!

What would you say to a person considering purchasing a Planta Greenhouse?
I'll tell you what I have said when we referred someone to you, and that is the strength, steel framing, almost any size, automatic windows...

Anything else you'd like to add?
I do recommend anyone considering a greenhouse to consider Planta!