It's a bit like a sanctuary for me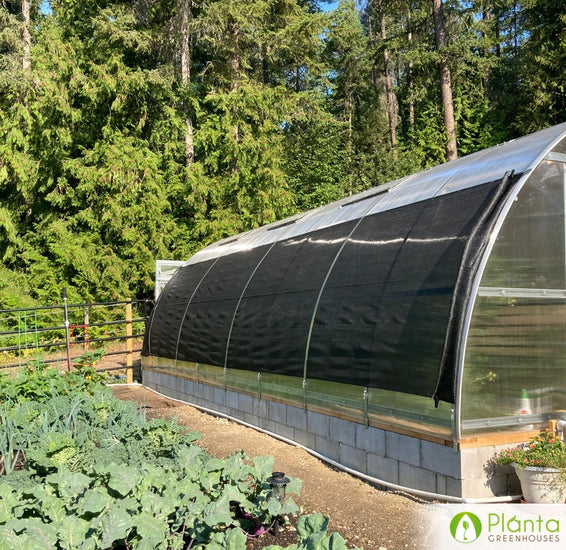 What do you grow in your greenhouse?
Tomatoes, peppers, eggplant cucumbers, and seedlings for outside - later lettuce, beets...

What other brands did you consider before deciding to go with a Planta Greenhouse?
TMG, Costco.

How was your online shopping experience like buying from Planta Greenhouses?
Very good, responded to questions quickly, and delivery was uncomplicated.

How did this greenhouse change your gardening experience?
Will see more over time. Lots more watering is needed, but expecting a much longer growing period and the option to protect your crops on cold nights is great. The automatic windows are a real asset. recommended 6 for my size, would go with 8 for next summer as it can get pretty hot here.

What's your favourite thing about the greenhouse?
When you are in your greenhouse, it's a little bit like a sanctuary for me.
The longer growing period in the fall will increase the yield. Love the fact that I know what we'll eat. The plants are strong and the tomatoes have grown to a height which is quite impressive. Had to add some supports for the plants, easily done with wires.